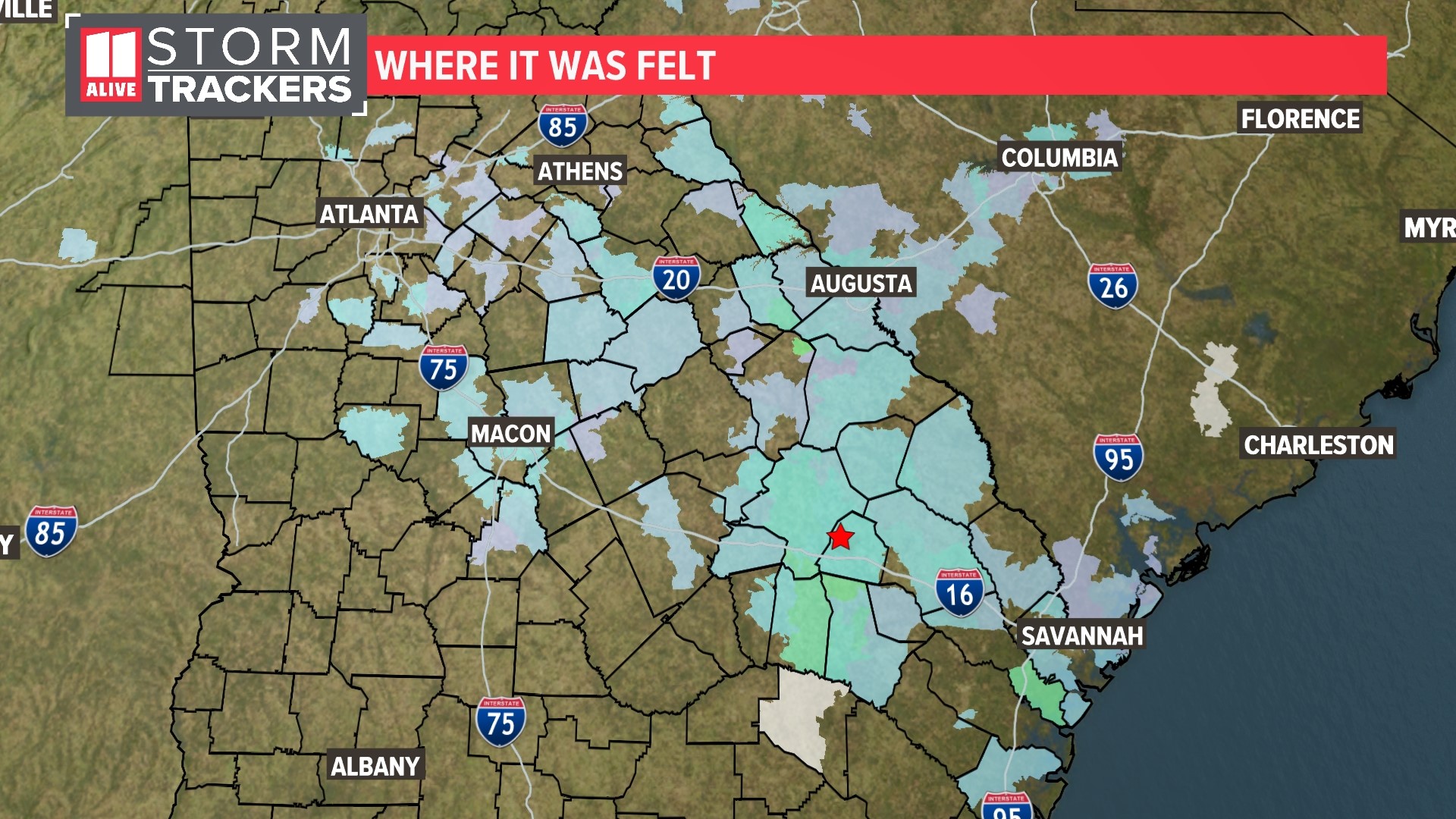 STILLMORE, Ga. — The U.S. Geological Survey is reporting an earthquake in Georgia.
The 3.9 magnitude quake happened at 4:05 Saturday morning, about 4 miles ESE of Stillmore.
South Carolina Emergency Management reported the earthquake due to its magnitude and proximity to South Carolina.
Another Earthquake happened Friday morning in Harlem, Georgia. It was a 2.2 magnitude.
Source: WYFF4