DEKALB COUNTY, Ga – The search continues for the person who shot and killed a DeKalb County teen and critically wounded another last weekend.
The shooting happened around 7:35 p.m. on Sunday outside a Kroger located at 4919 Flat Shoals Parkway. DeKalb County police said 16-year-old Dyshea Hall died and 17-year-old Javonte Wood was left in critical condition after the shooting.
Police said the two people were in an argument with someone inside a vehicle before the shooting incident occurred. Police said two people left in a white sedan going south on Flakes Mill Road.
"This incident, we believe, stemmed from a very minor dispute in a parking lot that ended tragically," said DeKalb County Police Lt. Adam Quigley.
Police said the girl was an innocent bystander, not the intended target.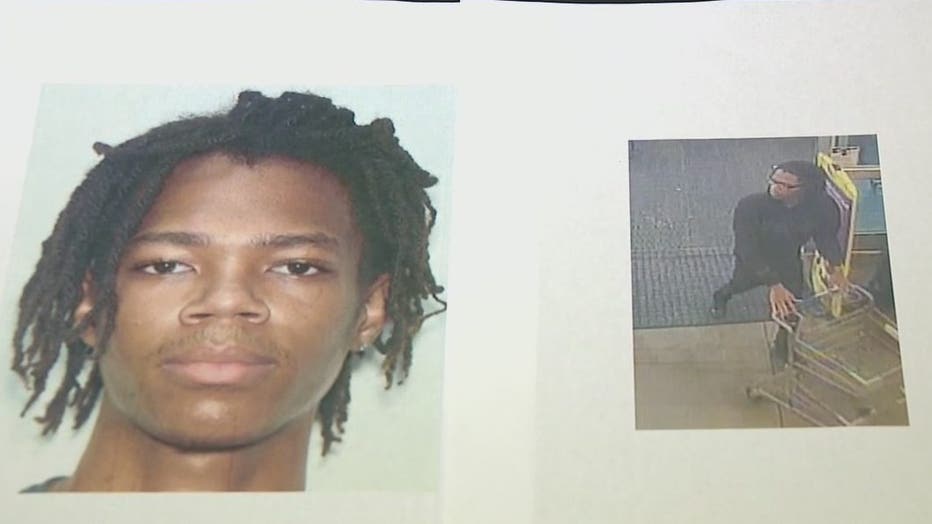 On Friday, investigators released a photograph of a suspect they're looking for in connection to the deadly shooting.
"The community has done an outstanding job calling us with leads and tips," said Lt. Quigley.
Her mother, grandmother, and uncle joined the police in calling on the public to help find her killer.
"Whoever did this turn yourself in you took our joy away from us," said Ron James, Dyshea's uncle
Click here to read more.
Source: Fox 5 Atlanta
---
Earlier this week we reported that Dyshea Hall, known from the former Lifetime hit show 'Bring It' had died but details were few.
BLACK ENTERPRISE has learned that DeKalb County Police have identified the victims of a shooting outside a Kroger shopping center in Georgia as Dyshea Hall, 16, and Javonte Wood, 17, is critical, according to WSBTV.
Diana Williams, the owner of Dancing Dolls, took to Facebook to post a heart-wrenching tribute to a member of her dancing team of the hit Lifetime show 'Bring It,' which aired for five seasons, confirming that Dyshea Hall passed away after an accident.
"This child had an affect on all of us and left something with us all that we will never forget," Williams wrote. "These girls are not just our dancers, they are family, they are our kids, they are our students, they are apart of us forever."
The team was featured on the Lifetime reality series 'Bring It!'
Click here to read more.
SOURCE: Black Enterprise