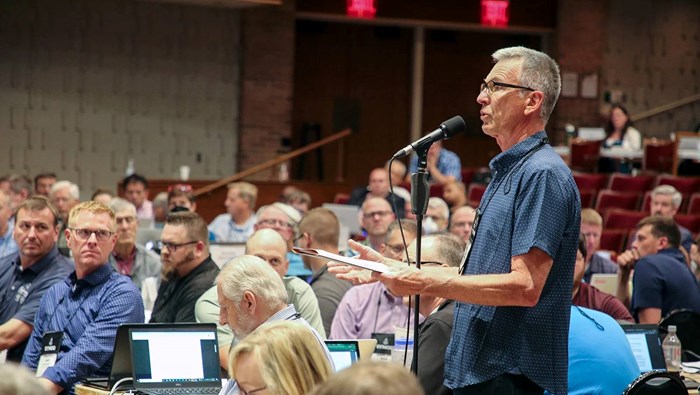 The Christian Reformed Church, a small evangelical denomination of US and Canadian churches, voted Wednesday at its annual synod to codify its opposition to homosexual sex by elevating it to the status of confession, or declaration of faith.
The 123-53 vote at Calvin University in Grand Rapids, Michigan, caps a process begun in 2016 when a previous synod voted to form a study committee to bring a report on the "biblical theology" of sexuality.
The vote, after two long days of debate, approves a list of what the denomination calls sexual immorality it won't tolerate, including "adultery, premarital sex, extra-marital sex, polyamory, pornography, and homosexual sex."
"The church must warn its members that those who refuse to repent of these sins—as well as of idolatry, greed, and other such sins—will not inherit the kingdom of God," the report says. "It must discipline those who refuse to repent of such sins for the sake of their souls."
But 190 delegates to the synod spent the preponderance of time debating homosexuality, with many warning that passage of the so-called Human Sexuality Report and elevating its teachings to the status of confession would alienate LGBTQ people as well as younger generations of CRC members who have a different understanding of sexuality.
Click here to read more.
Source: Christianity Today