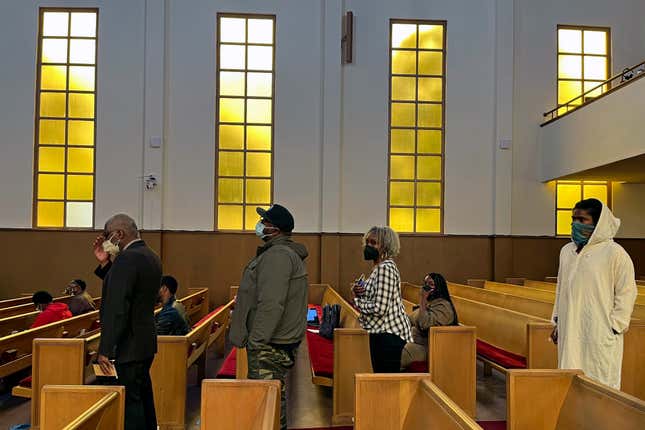 On Tuesday, First Repair hosted a panel discussion between: Executive Director Robin Rue Simmons, Chair of Michigan Democratic Black Caucus Keith Williams, California Reparations Task Force Member Dr. Cheryl Grills, and Reparations United founder Kamm Howard on the state of the local reparations movement.
The talk, which was moderated by Senior Fellow at Brookings Metro Dr. Andre Perry, centered the practicality of reparations moving forward. "States like California, Maryland, as well as cities like Evanston, Illinois and Ashville, North Carolina are examining and passing policies that seek to redress the harms of slavery and anti-black discrimination. What we're going to do is talk about those local efforts in context of the national movement."
"Local reparations propel the federal movement. What we do on a local level historically has always pushed the needle toward federal legislation," Howard explained. "As we begin to add on cities and states to the movement, more congressional representatives signed on to HR40 [a bill that studies reparations proposals]."
Simmons insisted that we must keep this momentum moving forward.
Click here to read more.
SOURCE: The Root, Candace McDuffie