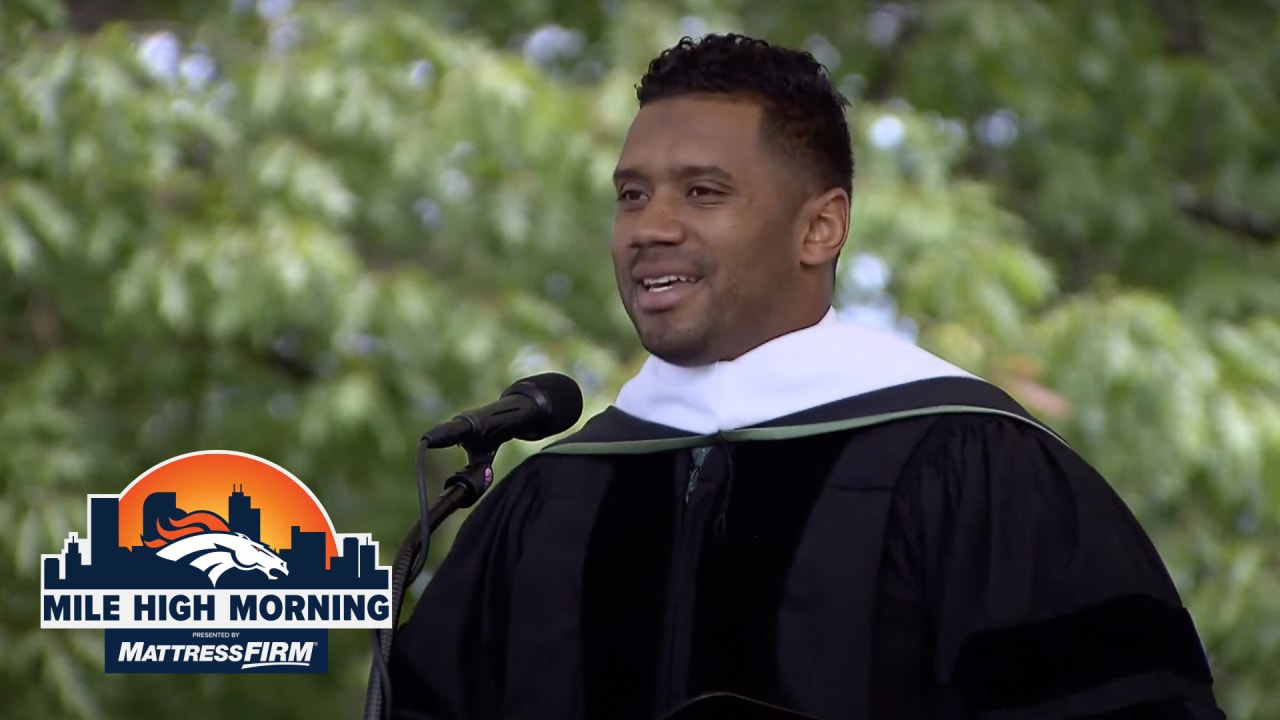 Over the weekend, Russell Wilson added another accolade to his already-impressive collection, as he traveled to New Hampshire's Dartmouth College to accept an honorary degree and deliver a commencement speech to the graduating class of 2022.
Citing his accomplishments beyond just the boundaries of the football field, Dartmouth president Philip J. Hanlon awarded the degree to Wilson prior to his speech.
"For your poise, leadership and sportsmanship, both on and off the field, for your commitment to improving the lives of others and for your belief in the power of positivity and helping people reach their full potential, Dartmouth is proud to award you the honorary degree of doctor of humane letters," Hanlon said.
The honor was a meaningful one for Wilson particularly because of the Ivy League university's connections to his family; Wilson's late father attended Dartmouth and three of Wilson's uncles are also alumni, he said.
"Standing here at my father's alma mater, looking out over this place that helped him become the man he was, it's impossible not to think about his legacy," Wilson said in his speech. "And living with legacy is what I want to talk to you about today.
Click here to read more.
SOURCE: DenverBroncos.com, Ben Swanson