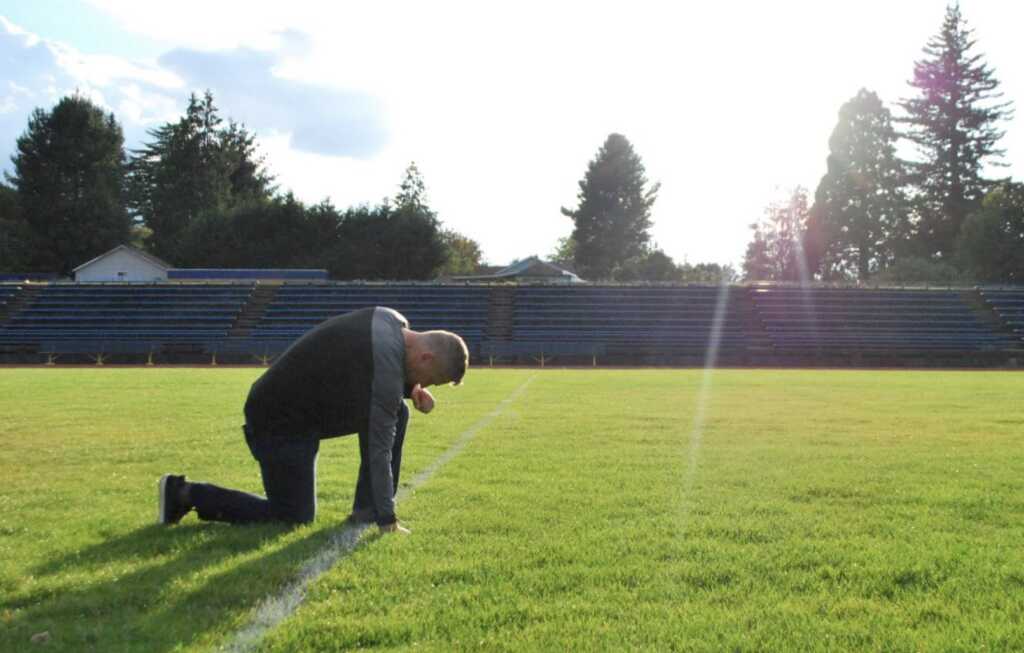 A lawyer for a Christian football coach fired for praying on the 50-yard line said Sports Illustrated's claim that a legal win for the coach would cause "an erosion of a bedrock of American democracy" is "ridiculous."
First Liberty Institute senior counsel Jeremy Dys said Joe Kennedy, former head coach for the Bremerton High School football team in Washington state, simply sought to utter personal prayers — and that these invocations should be anything but controversial.
"Of course, that's ridiculous," Dys told CBN's Faithwire of Sports Illustrated's warning about democracy in peril. "Coach Kennedy simply wants to pray by himself for 15-30 seconds after the game at the 50-yard line. I would think most of Sports Illustrated's readers would find that completely unsurprising."
Click here to read more.
SOURCE: Faithwire, Billy Hallowell