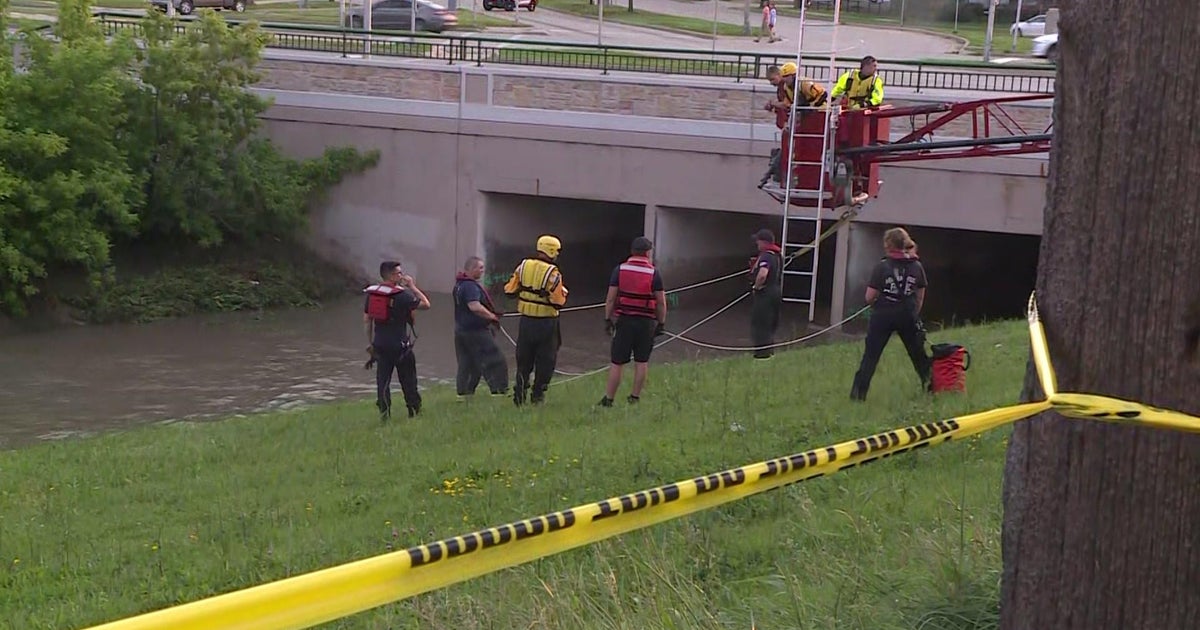 A child has died and two adults are missing after they were swept away in a drainage ditch in Milwaukee following severe thunderstorms that brought heavy rains and damaging winds to a wide swath of the Midwest and parts of the South, authorities said.
Milwaukee Fire Department Chief Aaron Lipski said Tuesday afternoon that the child, identified only as a 10-year-old boy, was found in a nearby river. The child would have turned 11 on July 4. His family has been notified, and the search for the other missing victims is ongoing.
"It's clearly understood by all here that this is a horrible day," Lipksi said. "But it's not going to ever be as horrible as it is for the family that you see there. I ask that you respect their sorrow and their privacy."
Witnesses told police that at about 6:30 p.m. Monday, boy fell into the ditch, which carries water through a tunnel to the Kinnickinnic River. According to police, two men, ages 34 and 37, entered the water in an attempt to rescue the boy, but all three were swept away.
"In that tunnel, we have no idea what was going on in that tunnel," said Assistant Fire Chief DeWayne Smoots.
Click here to read more.
SOURCE: CBS News, The Associated Press