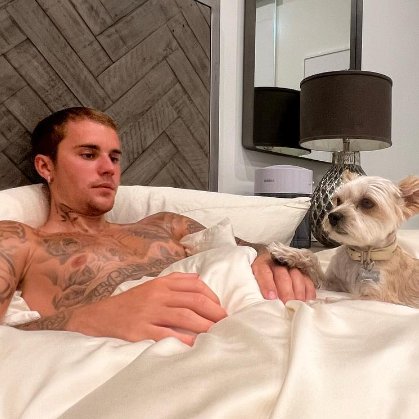 Last week, Justin Bieber posted a video to Instagram not only sharing his diagnosis of Ramsay Hunt syndrome, which has left half of his face paralyzed, but also showing it.
"As you can see, this eye is not blinking. I can't smile on this side of my face. This nostril will not move," the worn-out-looking Canadian singer, dressed in a beanie and flannel, said in the video.
Coming just days after several of Bieber's concerts were canceled, the news brought an outpouring of well-wishes for Bieber, 28, who was in the middle of touring for his fifth and sixth studio albums, "Changes" (2020) and "Justice" (2021).
It's a bold move, some might say, to post your personal health struggles for 241 million followers to see — especially when, to some extent, your professional career depends on your physical appearance. But Bieber is just one of several people in the spotlight who have been outspoken about their health recently.
Such openness isn't always encouraged. In Selma Blair's memoir, "Mean Baby: A Memoir of Growing Up," which was released last month, the 49-year-old actress describes being diagnosed with multiple sclerosis (MS). "My doctors urged me not to go public," she wrote. They told her: " 'You're an actress; your body, your voice, it's all you have.' " Blair went forward anyway, posting about it on Instagram in 2018.
These disclosures come as public figures have more direct access to fans through social media posts, and their intimate-feeling live streams and stories can go straight to their followers. Although celebrities may have previously opted to keep their medical issues from public scrutiny, today, many seem to believe that the benefits — increasing awareness of medical conditions and controlling the narratives regarding their own health — outweigh the costs.
Click here to read more.
SOURCE: The Washington Post, Kelsey Ables