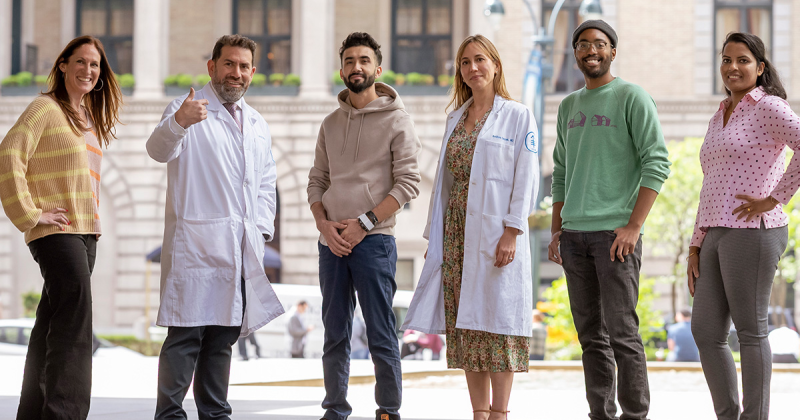 A small clinical trial conducted by Memorial Sloan Kettering Cancer Center found that every single rectal cancer patient who received an experimental immunotherapy treatment had their cancer go into remission.
One participant, Sascha Roth, was preparing to travel to Manhattan for weeks of radiation therapy when the results came in, Memorial Sloan Kettering said. That's when doctors gave her the good news: She was now cancer-free.
"I told my family," Roth told The New York Times. "They didn't believe me."
These same remarkable results would be seen in 14 patients to date. The study was published Sunday in the New England Journal of Medicine. All of the patients had rectal cancer in a locally advanced stage, with a rare mutation called mismatch repair deficiency (MMRd).
They were given six months of treatment with an immunotherapy drug called dostarlimab, from the pharmaceutical company GlaxoSmithKline, which helped fund the research. The cancer vanished in every single one of them — undetectable by physical exam, endoscopy, PET scans or MRI scans, the researchers said.
The drug costs about $11,000 per dose, The Times reports. It was administered to each patient every three weeks for six months, and it works by exposing cancer cells so the immune system can identify and destroy them.
"This new treatment is a type of immunotherapy, a treatment that blocks the 'don't eat me' signal on cancer cells enabling the immune system to eliminate them," CBS News medical contributor Dr. David Agus explains.
Click here to read more.
SOURCE: CBS News, Natacha Larnaud