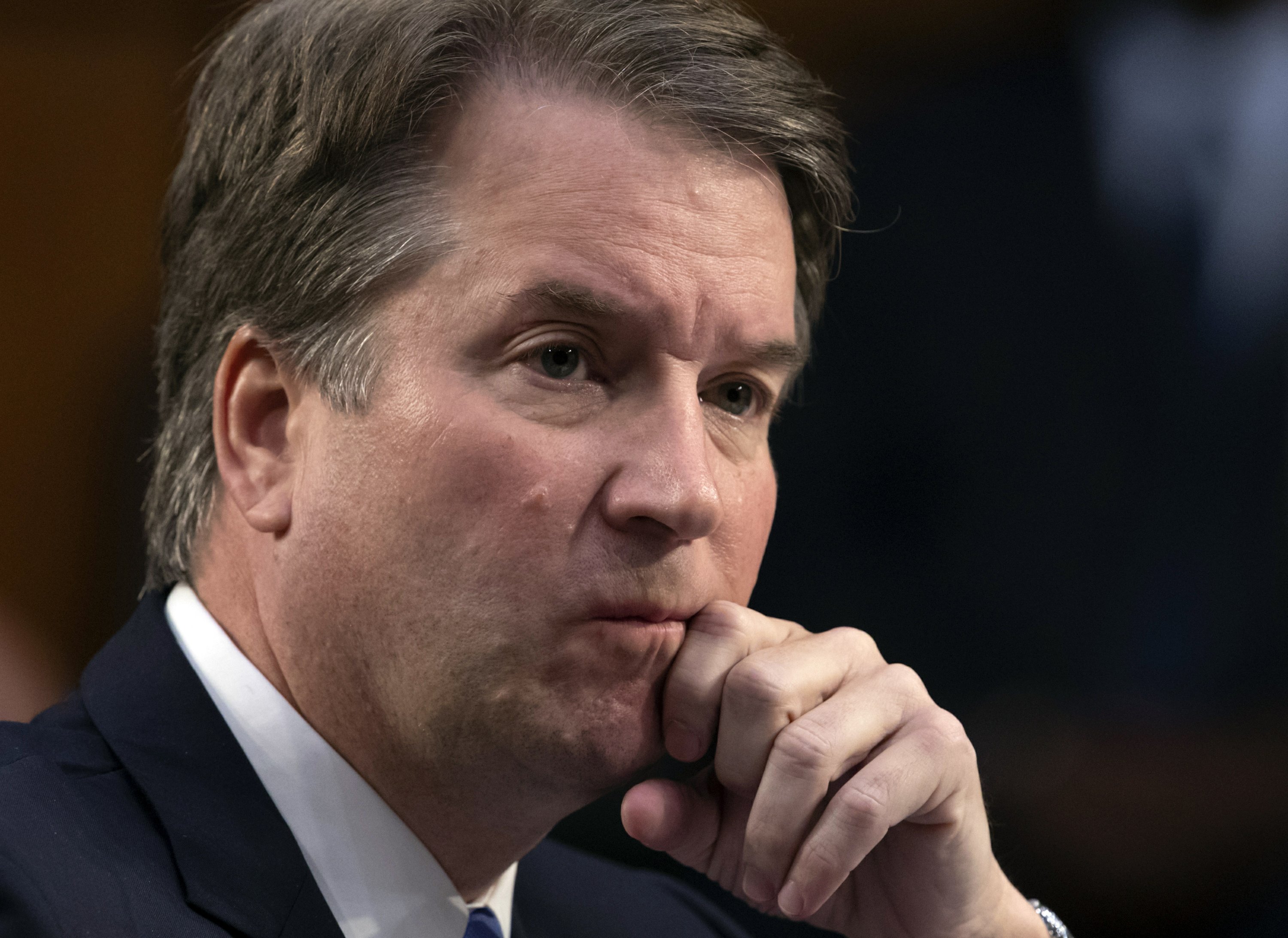 A man with a gun and a knife was detained by police early Wednesday morning near Brett M. Kavanaugh's Maryland home after making threats against the Supreme Court justice, according to local and federal officials.
Authorities identified the man as Nicholas John Roske, 26, of Simi Valley, Calif., charging him with the attempted murder of a federal judge. The criminal complaint did not specifically name Kavanaugh. Efforts to immediately reach Roske's family were unsuccessful. It is unclear whether he has an attorney.
Two U.S. deputy marshals spotted Roske get out of a cab in front of a justice's Montgomery County home around 1:05 a.m. Wednesday, according to the criminal complaint detailing Roske's alleged actions and motivations.
He looked at the marshals and then walked down the street, according to the complaint. Not long after, according to the complaint, the Montgomery County Emergency Communications Center received a call from Roske saying he was suicidal and came to kill a specific Supreme Court justice.
Two people familiar with the investigation said the man was taken into custody by police after telling officers he wanted to kill Kavanaugh.
Supreme Court spokeswoman Patricia McCabe said in a statement that a man was arrested near the justice's residence after making "threats against Justice Kavanaugh." Shiera Goff, a spokeswoman for the department, also said Montgomery County police responded to a call for service early Wednesday morning in the area of Kavanaugh's Chevy Chase home, where officers took a man into custody and transported him to a local police station.
When Montgomery County Police Department officers were dispatched and arrested Roske without incident, he was still on the phone with 911, according to an affidavit. In his suitcase and backpack were a Glock 17 with two magazines and ammunition, pepper spray, a tactical knife, a hammer, a screwdriver, a crow bar, zip ties and duct tape, along with other gear.
After his arrest, according to the affidavit, Roske told police he was upset over the leaked draft of an opinion that would overturn the constitutional right to abortion and also over the recent school shooting in Uvalde, Tex. He thought this justice would support looser gun laws. He decided to kill the justice and then himself, according to the affidavit, thinking it would give his life purpose.
Kavanaugh and his family were at home, according to a person familiar with the matter.
A spokeswoman for the FBI office in Maryland said the office is "aware" of the arrest and "working with our law enforcement partners," declining to comment further.
The prospect of overturning Roe v. Wade has amplified tensions at the court, where justices are circulating drafts of opinions and dissents. A final decision is expected this month or in early July.
There are signs of enhanced security around the justices. A tall fence now encircles the court building, which remains closed to the public due to the coronavirus pandemic. Law enforcement also has stepped up its presence outside many of their homes. Those who have traveled since the draft opinion was leaked are usually accompanied by bigger security details.
Click here to read more.
Source: MSN