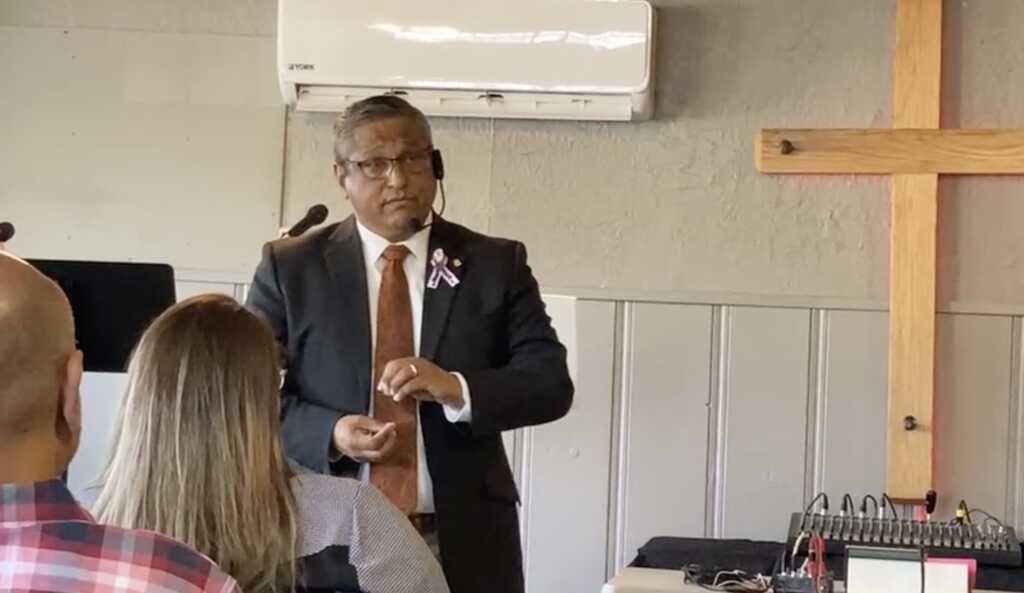 A pastor and funeral home worker who was among the first people shot at by a murderous gunman in Uvalde, Texas, discussed the experience during a Sunday message, offered encouragement, and told congregants the shooter will face God for his horrific actions.
Gilbert Limones, a preacher at a small church called Casa El Shaddai and a worker at Hillcrest Memorial Funeral Home, sermonized about the prevalence of evil and the power of biblical faith.
"When tragedies happen, all the enemy needs is a willing vessel," Limones told his small congregation, according to The Associated Press. "The devil … is going to do everything he can to keep and disarm the church."
The preacher saw evil firsthand on May 24, when a gunman shot at him outside the funeral home and then proceeded across the street to enter Robb Elementary School, killing 19 students and two teachers.
During his message, Limones recalled hearing a car crash and going to help before quickly realizing a shooter was exiting the vehicle. That assailant then started firing at Limones and another funeral worker; they fled and somehow safely escaped the madness.
Click here to read more.
SOURCE: Faithwire, Billy Hallowell