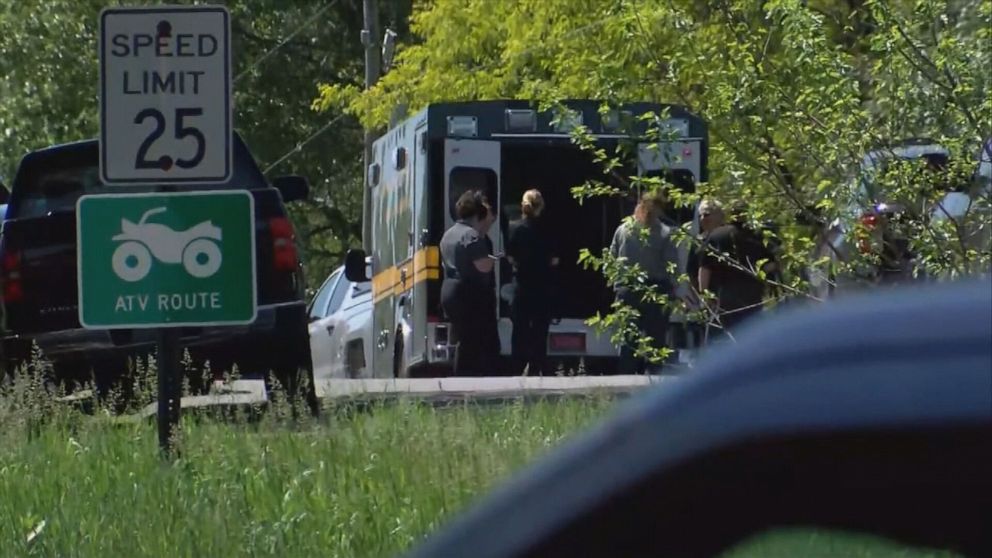 A suspect who allegedly shot and killed a retired Wisconsin judge Friday in a targeted act had a hit list that included U.S. Senate Minority Leader Mitch McConnell and Michigan Gov. Gretchen Whitmer, a law enforcement official familiar with the investigation told ABC News.
Law enforcement responded to a home in New Lisbon, Wisconsin, Friday morning after a 911 caller reported there was an armed person in the residence who had fired two shots, according to Wisconsin Attorney General Josh Kaul.
The caller had exited the home and contacted law enforcement from a nearby home.
The Juneau County Special Tactics and Response Team responded and attempted to negotiate with the alleged shooter before entering the home. Inside, they found the homeowner, a 68-year-old man, dead, and a 56-year-old man in the basement suffering from an apparent self-inflicted gunshot wound, Kaul said.
The suspect, who was later identified as Douglas Uhde, was transported to a nearby hospital in critical condition, Kaul said. A firearm was recovered at the scene, he said.
"This does appear to be a targeted act," Kaul told reporters Friday. "The individual who is the suspect appears to have had other targets as well. It appears to be related to the judicial system."
Kaul did not provide further details Friday on the man killed and the other targets, beyond that they appear to be targeted "based on some sort of court case or court cases." The Wisconsin Department of Justice said in an update Saturday that the victim was retired Juneau County Judge John Roemer.
Click here to read more.
SOURCE: ABC News, Josh Margolin and Meredith Deliso