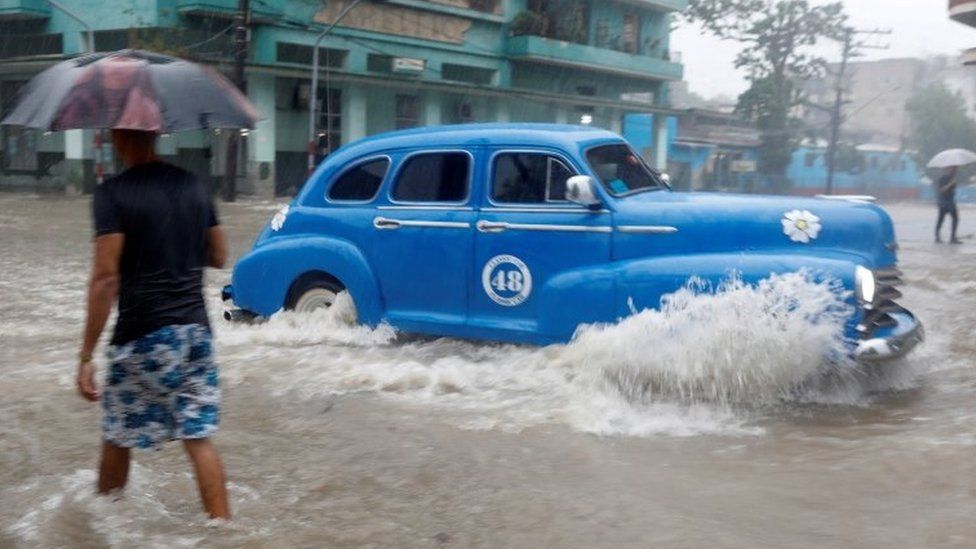 At least two people have died in Cuba's capital, Havana, after the remnants of Hurricane Agatha brought heavy rain and floods to the Caribbean island.
The Cuban weather service said the downpours would last until Saturday afternoon, bringing more than 20cm (8in) of rain to some places.
Western and central areas of the country, including Havana, are the worst affected.
Hurricane Agatha hit Mexico last Monday, killing nine people.
Nearly 2,000 people have evacuated their homes in Havana, and around 50,000 people in and around the city are without electricity.
Click here to read more.
SOURCE: BBC