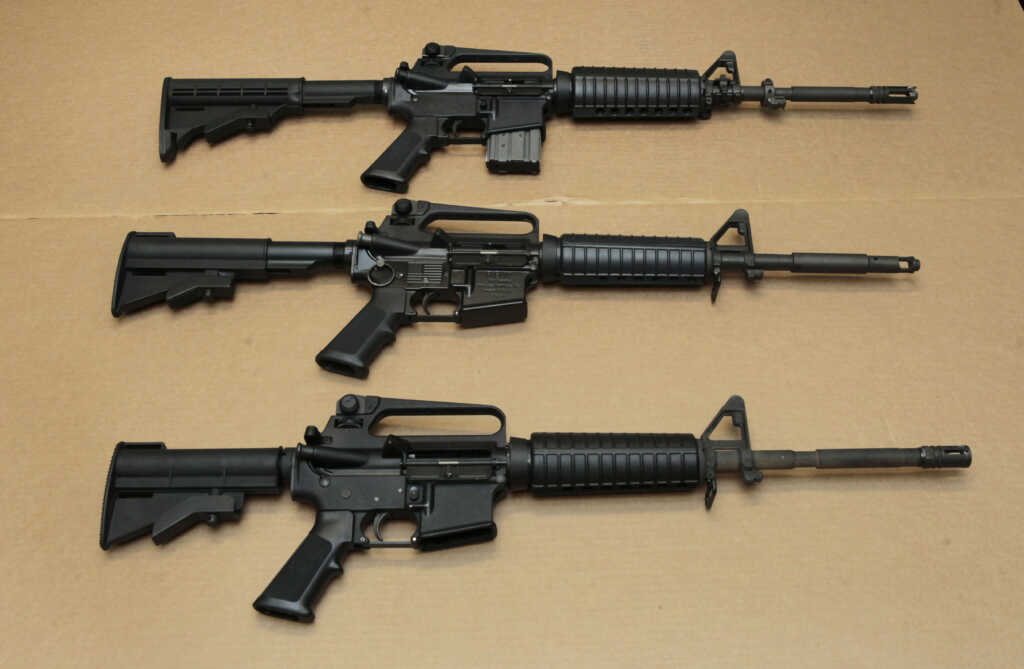 A majority of American voters believe efforts to prevent trained teachers from being armed inside schools are detrimental, according to a new survey conducted after the deadly Uvalde school shooting.
In fact, the poll, conducted by the Convention of States Action and The Trafalgar Group, found that 58% of likely voters believe "preventing properly trained school teachers and school staff from carrying a firearm makes schools more dangerous."
An additional 31% take the opposing view, believing preventing trained teachers and school staff from carrying a weapon actually makes schools less dangerous.
Perhaps most compelling about the results are the partisan breakdowns, which show nearly 68% of Republicans and 57% of independents believe it makes schools more dangerous to prevent "properly trained school teachers and school staff from carrying a firearm."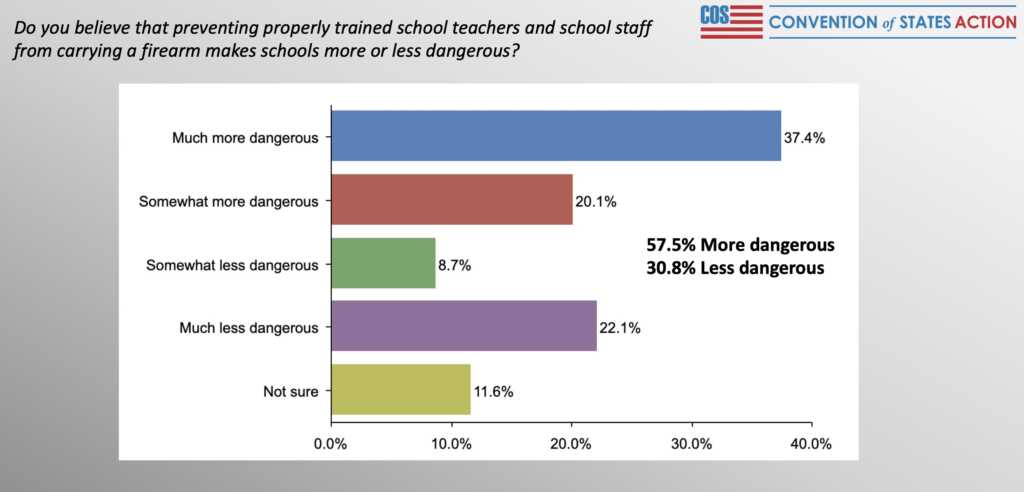 Nearly half of Democrats (48%) agree with this sentiment, which is notable.
Young people between the ages of 18 and 24 — the closest in proximity to student bodies impacted by such policies — are the most likely age cohort (nearly 62%) to believe there are dangers in disallowing teachers and school staff from being armed.
The survey comes as the nation processes the horrific May 24 school shooting at Robb Elementary School in Uvalde, Texas, where a gun-wielding attacker killed 19 children and two teachers.
Politicians on both sides of the aisle are grappling with the next best steps to try and curb mass shootings, with the gun debate erupting into a chaotic cacophony.
Democrats in the U.S. House of Representatives are quickly pushing legislative proposals. One such bill, the "Protecting Our Kids Act," is an omnibus package that would increase the age to purchase semiautomatic rifles to 21 and bar new large-capacity magazines, among other provisions.
A bipartisan group of senators is also coming together to try to find solutions both parties can embrace. According to NPR, three potential areas of progress involve: changing school safety measures, some amendments to background checks, and an increase in red flag laws.
Red flag laws, like the one put in place in Florida after the Parkland shooting in 2018, allow police to petition a judge to stop dangerous individuals from having or buying a gun temporarily. Florida's law has reportedly been used more than 8,000 times since its inception, CNN reported.
It's unclear where reforms will go from here, though the more specific question of whether teachers and school staff should be allowed to carry firearms remains up in the air.
More than two dozen states already allow school staff to be armed in various circumstances – and Ohio just passed a bill this week that's expected to be signed by Gov Mike DeWine (R).
The Ohio measure, which would allow staff to carry, requires 24 hours of initial training and up to eight hours per year to requalify. The specific subjects dealt with in these trainings would include de-escalation of violent circumstances, first aid, and how to halt an active shooter, WBNS-TV reported.
It should be noted that the National Education Association, America's largest association of educators, put out a statement after the Uvalde shooting dismissing proposals surrounding armed teachers.
"Bringing more guns into schools makes schools more dangerous and does nothing to shield our students and educators from gun violence," NEA President Becky Pringle said in a statement. "We need fewer guns in schools, not more. Teachers should be teaching, not acting as armed security guards."
We'll have to see where the subject falls amid increased discussion and debate — a conversation that could turn progressively more complicated as the nation inches toward midterm elections later this year.
Source: Faithwire