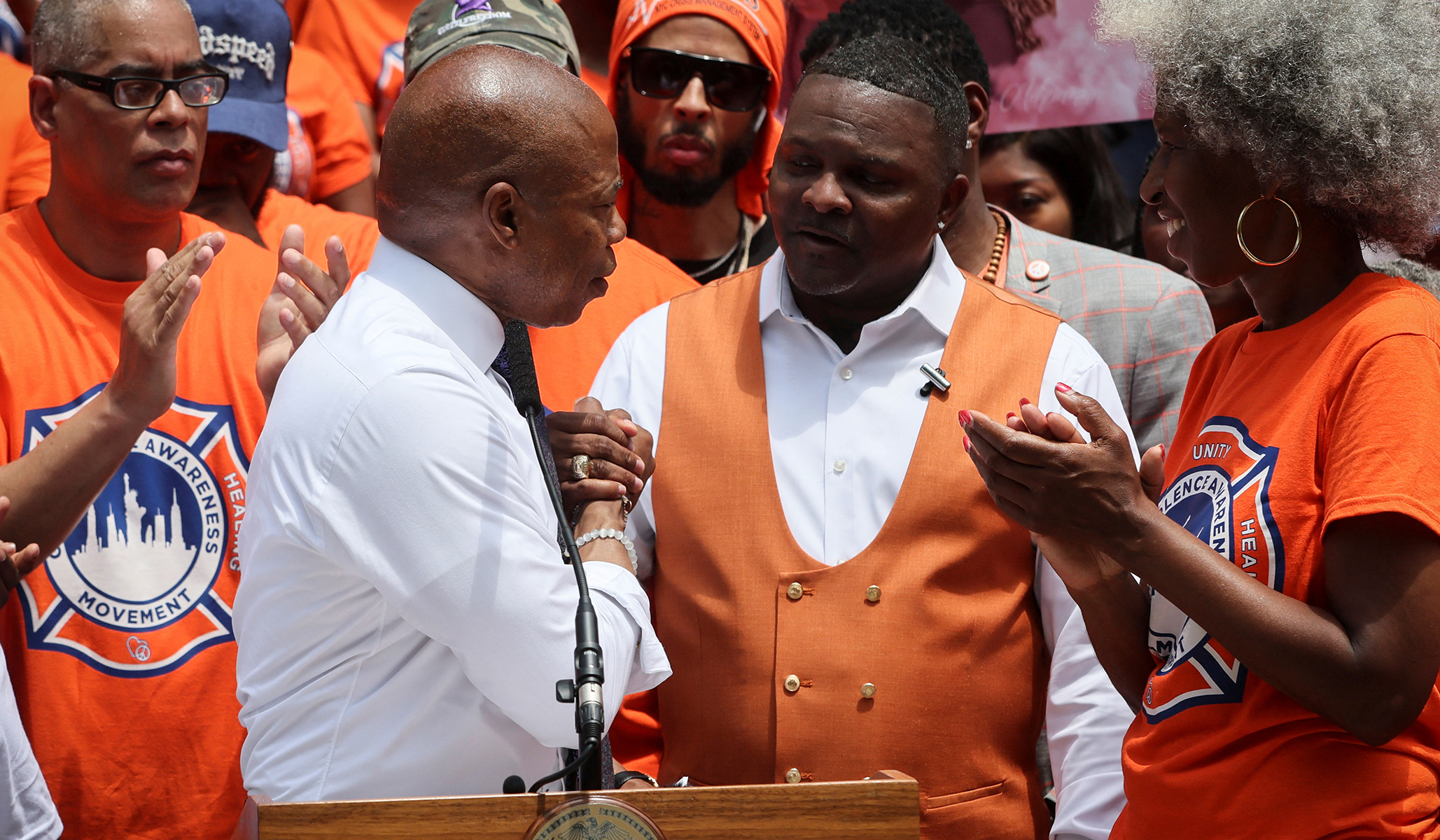 Mayor Eric Adams announced Thursday that he has appointed a "gun violence czar" to tackle a scourge of Big Apple shootings that is only expected to worsen as the summer heat approaches.
Adams tapped Andre T. Mitchell — the founder of Brooklyn anti-violence group Man Up! which city investigators previously concluded had misused funds — for the role.
"Today I am announcing a new task force …  that will be co-chaired by A.T. Mitchell," Adams, a former cop and state senator, said during a gun violence awareness month rally outside City Hall, touting his 20 years of experience in anti-gun violence efforts.
The task force — formed via Executive Order 19 signed Thursday — will be co-chaired by Deputy Mayor for Strategic Initiatives Sheena Wright, and all of his deputy mayors will be on the panel, Adams said.
"This is an all-hands-on-deck moment," the mayor told the crowd, noting the involvement in the new initiative of every city agency via a liaison.
According to the executive order, the Task Force will meet every week to:
 "Learn from communities most impacted by gun violence
Inventory existing programming and services and identify the need for any additional programming and services
Identify and recommend opportunities to expand successful programs into new neighborhoods and communities
Coordinate actions and responses among City agencies
Facilitate community-driven solutions and direct new investments
Ensure collaboration between City government and impacted communities
Click here to read more.
SOURCE: New York Post, Tina Moore, Bernadette Hogan and Sam Raskin