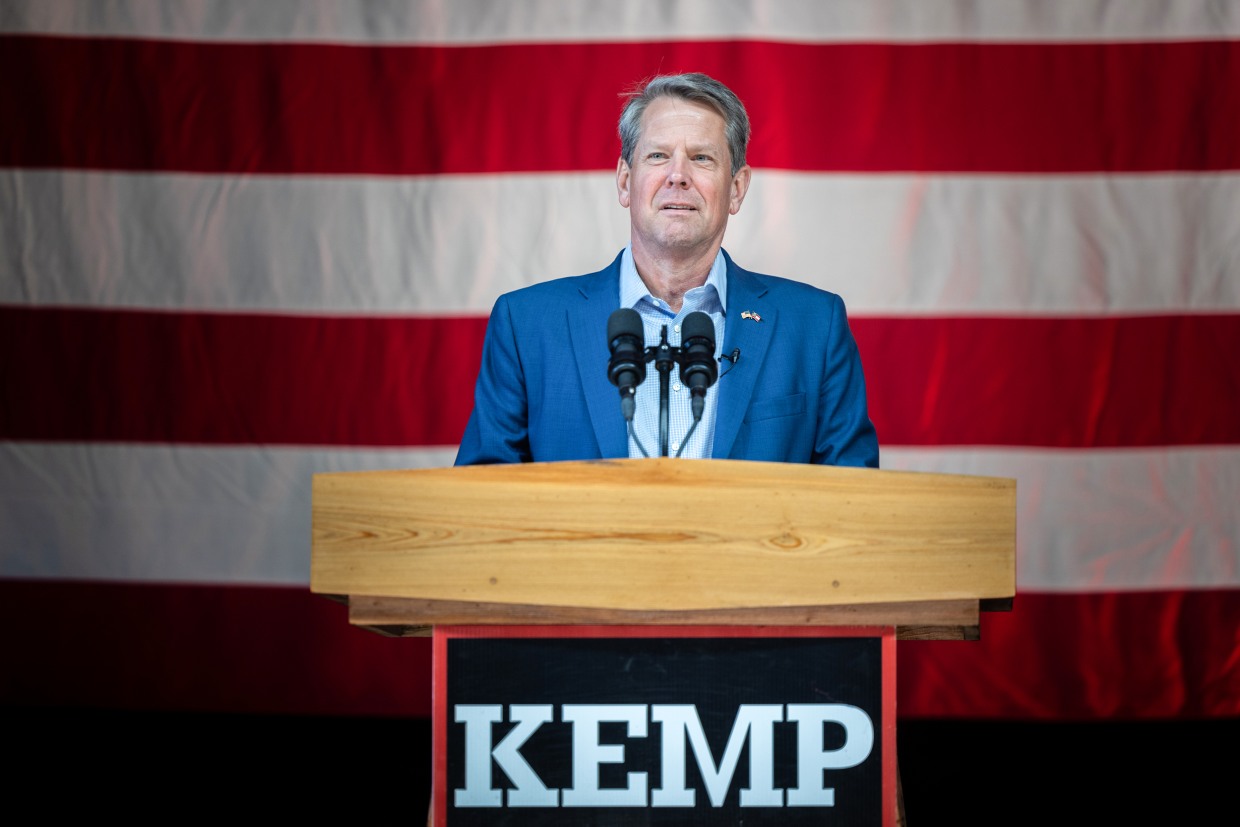 WASHINGTON — In his biggest electoral defeat since he lost the presidency in 2020, former President Donald Trump's crusade to oust Georgia Republican Gov. Brian Kemp failed Tuesday, as NBC News projected his favored candidate David Perdue is on track to lose the GOP primary by a wide margin.
Trump has devoted much of his post-presidency to punishing Republicans who defied his efforts to overturn the 2020 election, and none more so than Kemp. The former president recruited a top-tier challenger in Perdue, a former U.S. Senator, appeared in TV ads for him, and helped fund his campaign.
But Perdue's campaign struggled to get off the ground from the beginning and differentiate himself from Kemp on anything other than the 2020 election, which proved to be an issue not nearly as important to Georgia Republican primary voters as it is to Trump, who privately washed his hands of Perdue as polls showed him far behind.
Perdue quickly conceded the race, according to the Atlanta Journal Constitution, telling supporters at a watch party that he called Kemp to congratulate him — a step Trump never took after losing the 2020 election to President Joe Biden.
An election denier backed by Trump, John Gordon, also lost his challenge to Georgia Attorney General Chris Carr, NBC News projects.
Click here to read more.
Source: NBC