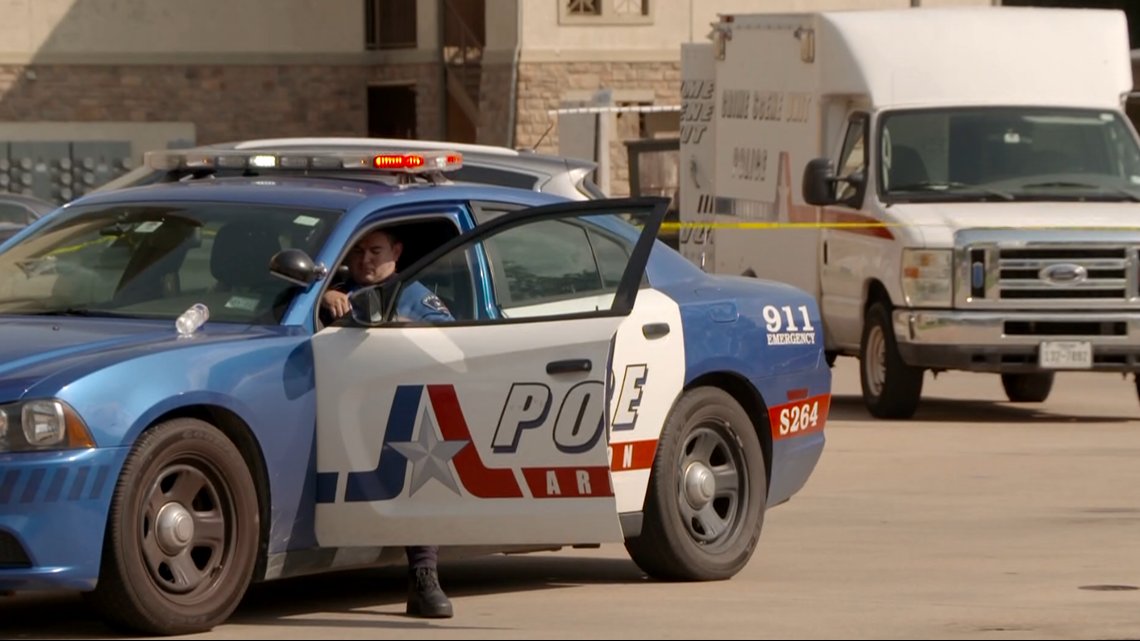 ARLINGTON, Texas — A man who was shot Monday while attempting to repossess a vehicle at an Arlington apartment complex died Thursday afternoon, police say.
The man, 52, was shot at a complex south of Green Oaks Boulevard near Highway 360, police added. He reportedly was shot after showing up to the complex to repossess a vehicle, according to police. His name has not been released.
Police have arrested Brian Espy, 31, in the shooting. Espy faces a charge of capital murder, police said.
Quyanna Massie, 24, was also arrested in the incident and faces a charge of aggravated robbery.
Police said the man who died was sent to an apartment complex in the 2600 block of Alexis Avenue to retrieve a Jeep that had been loaned to Espy.
Click here to read more.
Source: WFAA