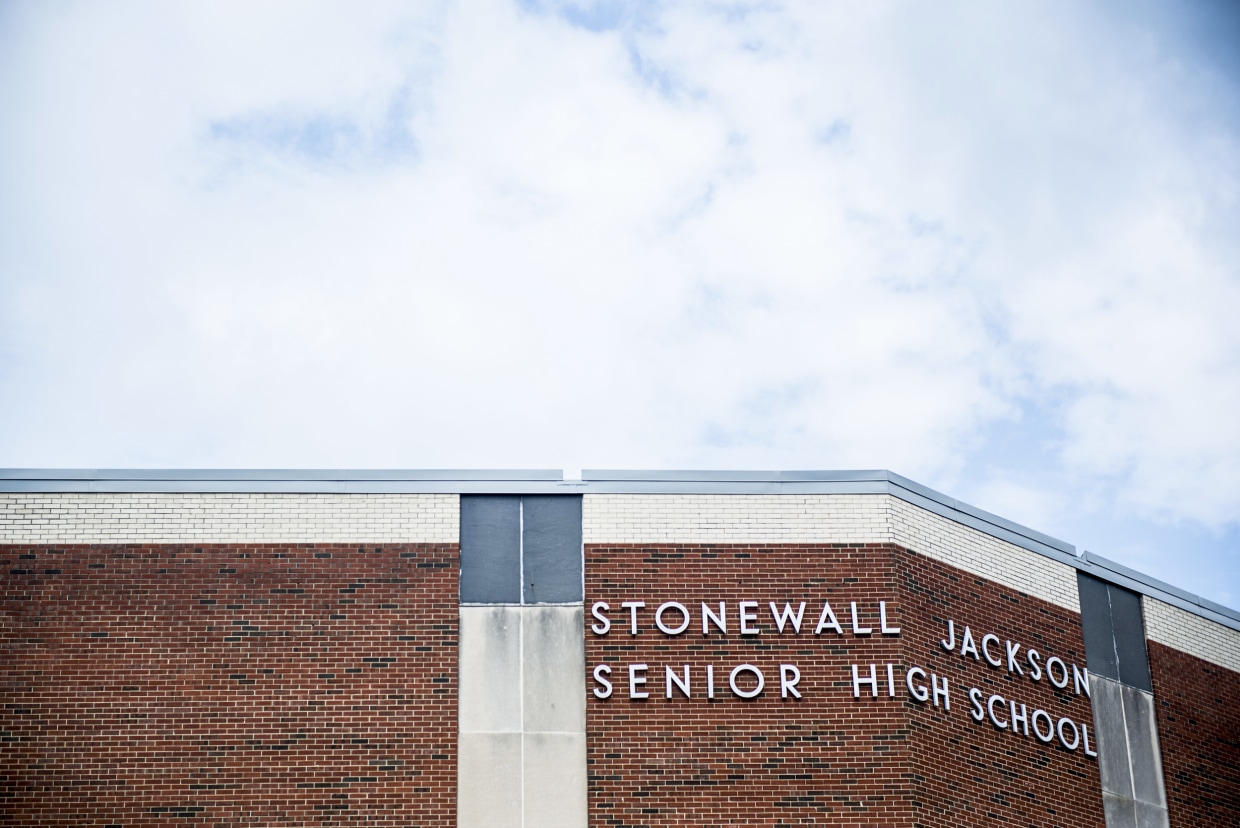 A Virginia board is considering restoring the names of two schools which were originally named for Confederate generals but changed in 2020 after the murder of George Floyd.
The Shenandoah County School Board in 2020 voted to change Stonewall Jackson High School to Mountain View High School and Ashby-Lee Elementary School to Honey Run Elementary School.
But in the two years since, community members — especially alumni — have expressed opposition to the name changes, school board member Cynthia Walsh told NBC News.
More than 4,000 people have signed a petition to change the names back, Vice Chair Dennis Barlow said at a board meeting, where the issue was discussed at length last week.
Walsh is one of three members who were on the board when the name changes were approved. The current, all-white board is made up of six members.
Some new board members feel the decision to change the names was rushed and did not consider the opinion of the community.
Barlow, who characterized those who were in favor of changing the names as outsiders who are "creepy," "elitist" and from "the dark side," said the school board's decision was "undemocratic and unfair."
Click here to read more.
SOURCE: NBC News, Elisha Fieldstadt and Maya Brown