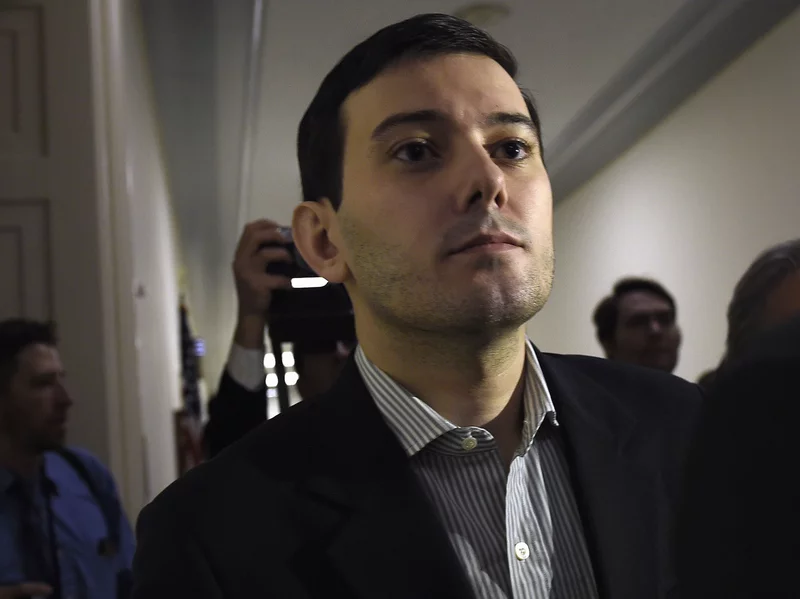 Martin Shkreli, a former pharmaceutical executive known for raising the price of a life-saving drug by 5,000%, was released from prison and transferred Wednesday to community confinement, the Federal Bureau of Prisons told NPR.
Community confinement refers to home confinement or a halfway house, according to the bureau's statement. Shkreli's projected release date from the Bureau of Prisons is Sept. 14.
In a Wednesday Facebook post, Shkreli shared a selfie with the caption "Getting out of real prison is easier than getting out of Twitter prison."
In 2017 a federal jury found Shkreli, dubbed "Pharma Bro" in the media, guilty on two counts of securities fraud and one count of conspiracy to commit securities fraud. He was sentenced to seven years in prison in 2018.
A judge also ruled that Shkreli must forfeit the money he made from fraud. As part of the $7.4 million forfeiture judgement, the United States sold the only copy of the Wu-Tang Clan album Once Upon a Time in Shaolin, which was once owned by Shkreli.
Click here to read more.
SOURCE: NPR, Rina Torchinsky