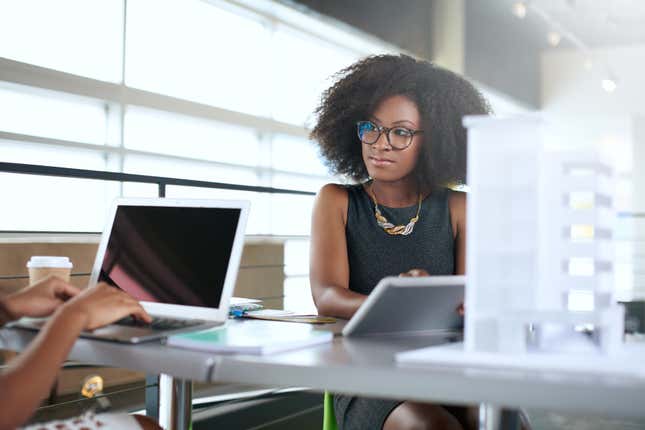 When it comes to women of color, what we need in the workplace often depends on our age. How we relate to our coworkers, the qualities we need in an effective manager and how we respond to negative situations vary across generations. Google wanted to better understand these differences. So the tech giant sponsored the U.S. Women of Color in Business: Cross-Generation Study©.
For this study, Harvard Business School alums and co-authors of "A Blessing: Women of Color Teaming Up to Lead, Empower and Thrive," Bonita C. Stewart and Jaqueline Adams teamed up with polling company Quadrant Strategies to take a deep dive into the work lives of American women "desk workers" and students across four demographic groups (Gen Z, Millennials, Gen X, Boomers) and four races (Black, LatinX, Asian and White). The study polled 4,300 respondents between January and February 2022. Stewart and Adams have conducted similar studies for the past three years.
"At Google, we see this groundbreaking research as another lens to inform our internal initiatives while bringing exceptional thought leadership to all companies navigating the growing complexity of the workplace," said Melonie Parker, Google's Chief Diversity Officer.
Click here to read more.
SOURCE: The Root, Angela Johnson