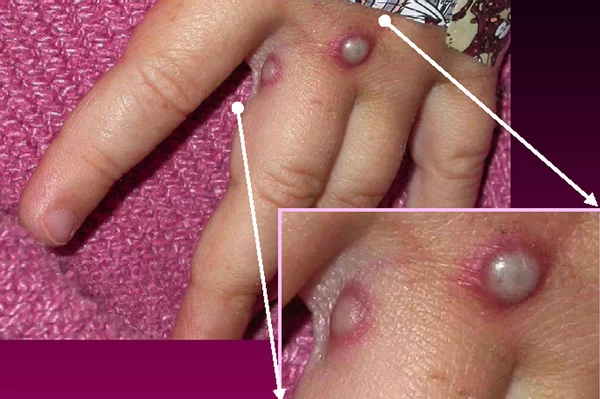 There's a monkeypox outbreak in the United Kingdom, Portugal and Spain. The outbreak is quite small — just 36 suspected cases spread across the three countries, including eight in England and 20 in Portugal. A case in the U.S. has also been reported.
But health officials have little clue where people caught the monkeypox virus. And there's concern the virus may be spreading through the community — undetected — and possibly through a new route of transmission.
"This [outbreak] is rare and unusual," epidemiologist Susan Hopkins, who's the chief medical adviser of the U.K. Health Security Agency (UKHSA), said in a statement on Monday.
"Exactly where and how they [the people] acquired their infections remains under urgent investigation," the agency said in the statement.
Monkeypox can be a nasty illness; it causes fever, body aches, enlarged lymph nodes and eventually "pox," or painful, fluid-filled blisters on the face, hands and feet. One version of monkeypox is quite deadly and kills up to 10% of people infected. The version currently in England is more mild. Its fatality rate is less than 1%. A case generally resolves in two to four weeks.
Typically, people catch monkeypox from animals in West Africa or central Africa and import the virus to other countries. Person-to-person transmission isn't common, as it requires close contact with bodily fluids, such as saliva or pus from the lesions. So the risk to the general population is low, the U.K. health agency notes.
But in England, 7 of the 8 cases don't involve recent travel to Africa, suggesting the patients involved in those cases caught the virus in England. On top of that, those individuals haven't had contact with the one patient known to have traveled to Nigeria, the UKHSA reported Tuesday. Together, this data suggests the virus is spreading in the community undetected.
Click here to read more.
SOURCE: NPR, Michaeleen Doucleff