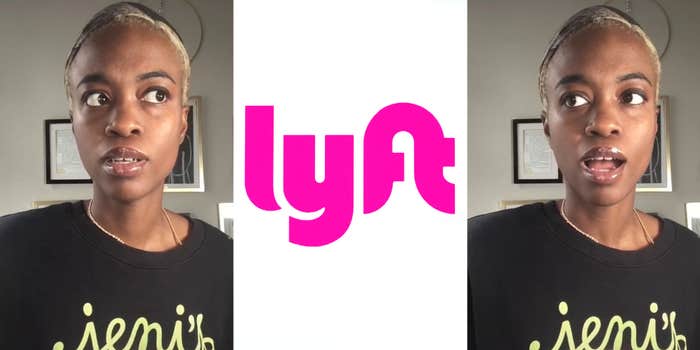 While the convenience of ride share apps like Lyft and Uber have helped tens of millions of people around to world get to where they need to go, there have been a number of horror stories emerging from the app over the years, specifically with female passengers who have been attacked by male drivers while using these services.
Lyft, Uber, and similar applications perform background checks for drivers who are looking to use their own vehicles to make some money, but it's not a perfect system by any means. While it's impossible and unrealistic to expect these companies to stop every instance of criminal activity or assault with its current business model, Uber and Lyft have been criticized for not having a more stringent employee vetting processes.
A harrowing story from TikToker Mikaila Simone (@mikailaisawesome) is another instance of a lone female rider being subjected to what she says was a potentially life-threatening situation with a male Lyft driver.
https://www.tiktok.com/embed.js
https://www.tiktok.com/embed.js
Mikaila, who was working on a theatrical production, was invited to a cast and crew after-show party at a bar. She took an Uber to get there and said that while on her way to the venue, did feel a bit "off" after being alone in the car with a male driver.
Thankfully, she arrived at her destination without incident and proceeded to have a good time, consuming a couple of drinks and smoking some weed. When she was ready to get home, she waited for some 30-40 minutes to book an Uber, however, all of the drivers kept canceling on her.
Not wanting to wait any longer, she decided to hail a Lyft instead. The driver showed up, but from the instant that Mikaila went inside the vehicle, she felt unsafe; it was a sobering and scary feeling that left her with a "pit in [her] stomach.' She placed her bag right beside her, which she says held pepper spray among other self-defense weapons.
Mikaila indicated that she was being picked up in Decatur, a neighborhood in Atlanta, Georgia.
Click here to read more.
SOURCE: The Daily Dot, Jack Alban