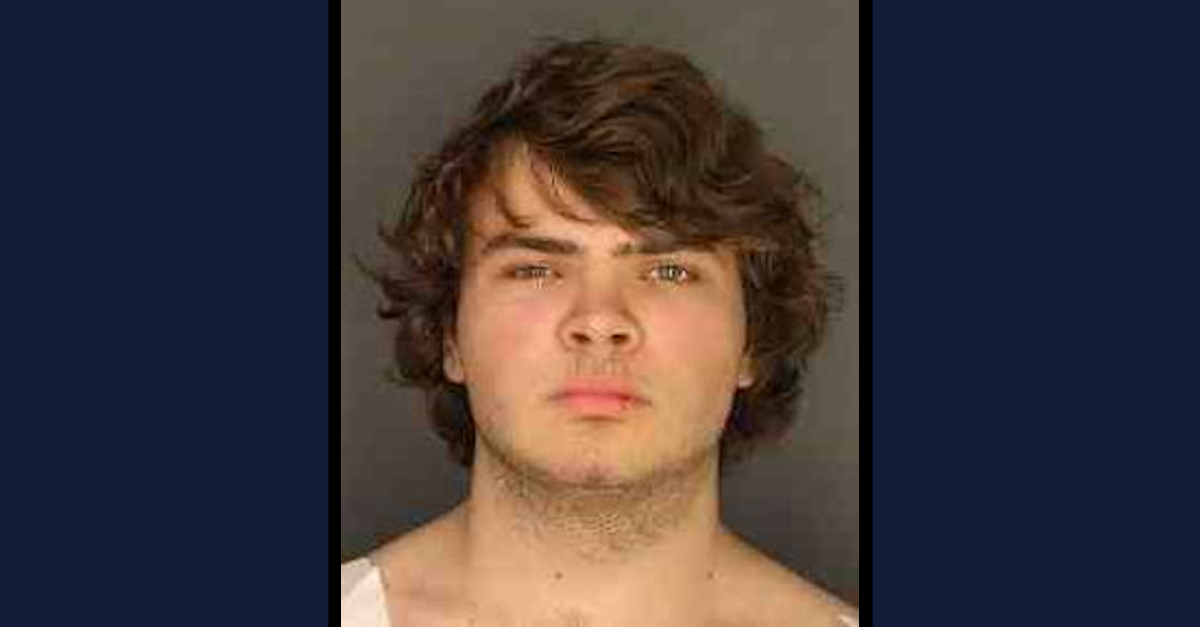 A teenage white supremacist who murdered 10 people at a Buffalo supermarket threatened to shoot a classmate at his high school graduation last year.
Officials at the Susquehanna Valley High School brought in New York State Police to investigate Payton Gendron, 18, of Conklin, NY, in June of 2021 after he made statements that he would shoot fellow students.
A year later he ended up shooting 13 people – 10 of them fatally – during an attack motivated by his hatred for black people at a Top Market supermarket in Buffalo. The two victims so-far named are retired cop turned store security guard Aaron Salter and shopper Ruth Whitfield, an 86 year-old grandmother.
'A school official reported that this very troubled young man had made statements indicating that he wanted to do a shooting, either at a graduation ceremony, or sometime after,' a government source told the Buffalo News.
After police looked into the account, Gendron was referred for mental health evaluation and counseling.
Classmates said that he often acted strangely at times and espoused extremist views on politics.
Last year, one former student recalled, Gendron wore a hazmat suit to school for a week. She believed it had something to do with protecting himself from the coronavirus, but she didn't rule out the fact that he was making a joke.
'It was the most extra thing that I ever saw him do,' a former classmate who asked not to be named said.
There were other indications of Gendron's fragile mental state.
During a class exercise in political class in which the students created their own countries with the government of their choice, Gendron's pick was an autocratic regime that the classmate described as 'Hitler-esque.'
'His views were extreme,' the student said. 'You could pick any form of government that you wanted and he picked a totalitarian government.'
Click here to read more.
Source: Daily Mail