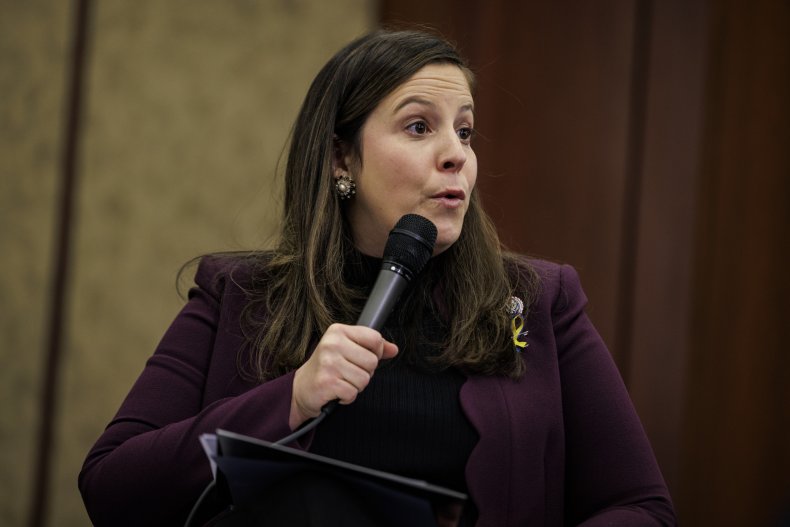 New York Rep. Elise Stefanik is facing a fresh backlash over Facebook ads that critics say invoked the racist "Great Replacement" conspiracy theory following the deadly mass shooting in Buffalo.
A gunman opened fire at a supermarket, killing 10 people in what authorities said was "racially motivated violent extremism." Eleven of the 13 people who were shot were Black, while the others were white.
The suspect, a white 18-year-old identified as Payton Grendon, reportedly wrote an 180-page manifesto that detailed racist, anti-immigrant and anti-Semitic beliefs.
The document, which circulated widely online, repeatedly cited the racist "Great Replacement" theory that is often pushed by white supremacists and claims that white Americans are being replaced by people of color.
"Very saddened to hear the tragic news of fellow NYers in Buffalo," Stefanik wrote in a tweet. "We are praying for the entire community and law enforcement at this time."
Click here to read more.
SOURCE: Newsweek, Khaleda Rahman