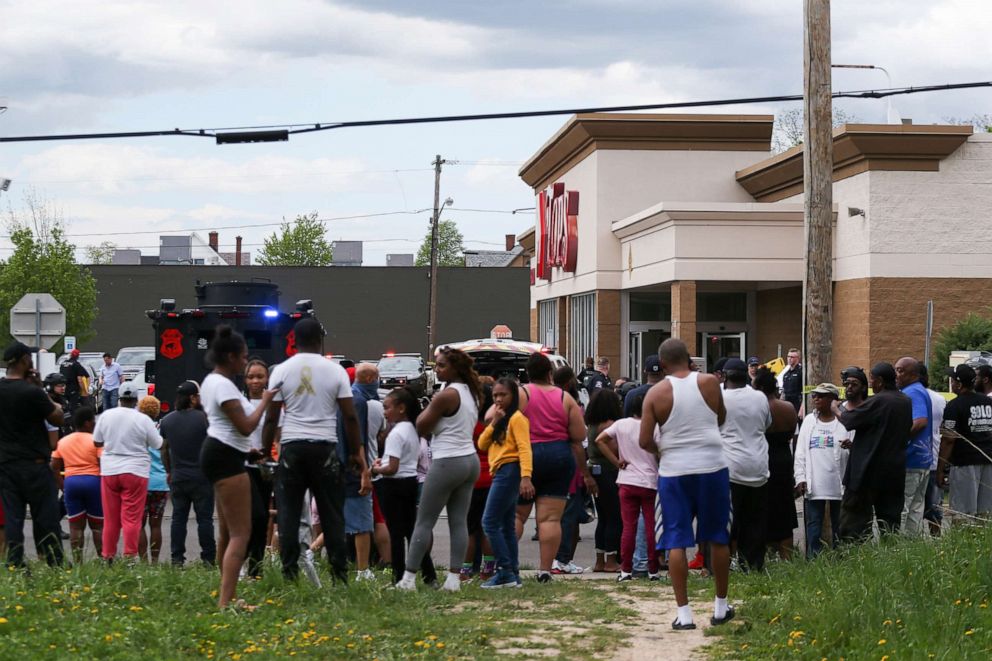 Ten people were killed and another three wounded when a mass shooting erupted at a supermarket in Buffalo, New York, that authorities allege was a "racially motivated hate crime" carried out by a heavily armed white teenager who fired a barrage of 50 shots outside and inside the market.
An 18-year-old male suspect is in custody, police said. The shooter livestreamed the Saturday afternoon attack on social media and etched the names of previous mass shooters and racial epithets on the gun he allegedly used to carry out the attack, a source familiar with the investigation told ABC News.
The gunman, wearing military fatigues, body armor and a tactical helmet, shot four people in the parking lot of a Tops supermarket around 2:30 p.m., three fatally. He proceeded inside the store where he was confronted by a retired Buffalo police officer working security, police said.
The guard shot and struck the suspect, but without effect due to the body armor, police said.
The gunman then proceeded to shoot nine more people inside the store, police said.
Buffalo Police Commissioner Joseph Gramaglia told ABC News on Sunday that police officers arrived at the store one minute after getting the first report of the shooting in progress and raced toward the gunfire to confront the suspect.
Gramaglia said that upon seeing the officers, the assailant placed the barrel of an assault-type rifle up to his chin and threatened to shoot himself. He said officers were able to de-escalate the situation and talked the suspect into dropping the weapon.
Click here to read more.
SOURCE: ABC News, Meredith Deliso, Aaron Katersky, Josh Margolin, and Bill Hutchinson