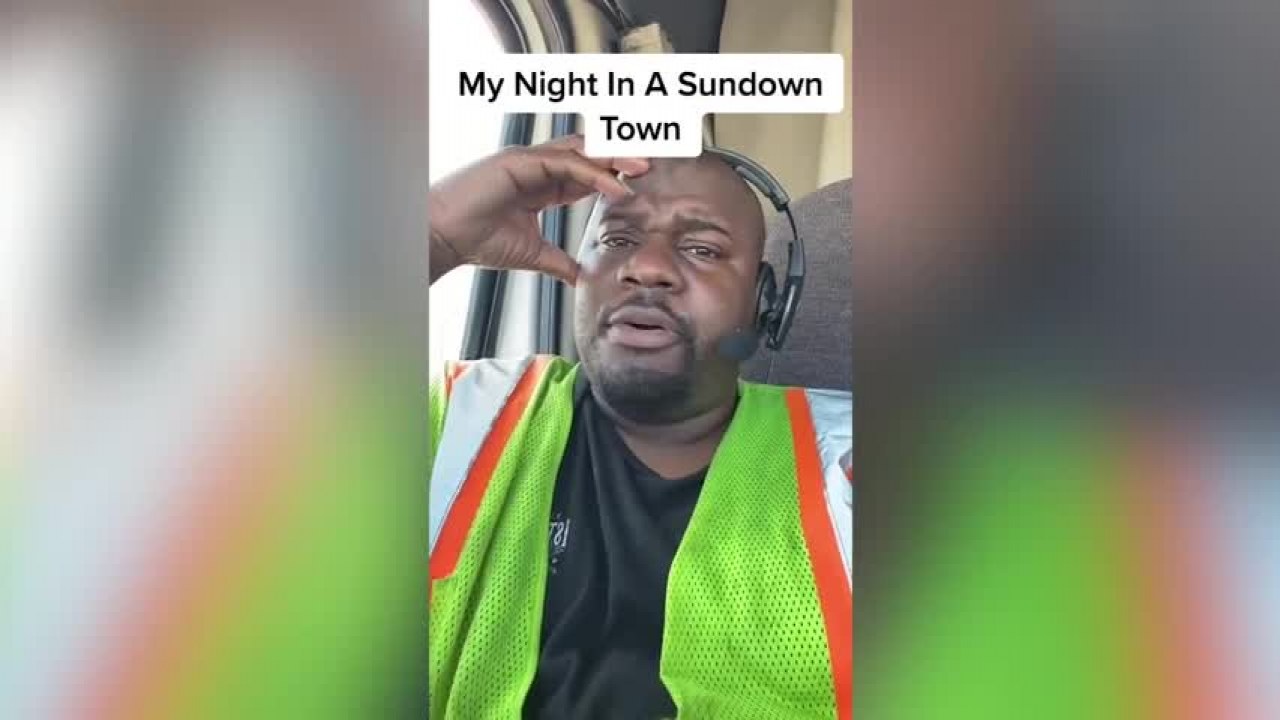 A Black truck driver shared the story of his night in Vidor, Texas, a notorious "sundown town."
Sundown towns are all-white parts of the United States considered to be unsafe for Black people after dark. The term goes back to segregation-era signs that said "colored people" had to leave by sundown but continues to describe communities that retain a wholly or predominantly white population by systemically keeping out minorities.
Vidor was a haven for the Ku Klux Klan in the 1990s. When a federal judge ordered the county to desegregate public housing in 1993, the KKK held rallies in Vidor, prompting Texas Monthly to run a cover story calling it "Texas' Most Hate-Filled Town." Vidor is 98.4 percent white and 0.1 percent Black, according to census data.
"My night in a sundown town," Black truck driver Gideon captioned a video about his stop-over in Vidor. His TikTok from May 3 has been viewed over 875,000 times.
The trucker explained that he was delivering a load to the area.
"I get there and I look at the exit," he said. "I'm like, 'Wait a minute.' It took me to Exit 861A. For those who don't know, it's a place called Vidor, Texas."
Gideon said he had heard stories about the town.
Click here to read more.
SOURCE: Newsweek, Shira Li Bartov