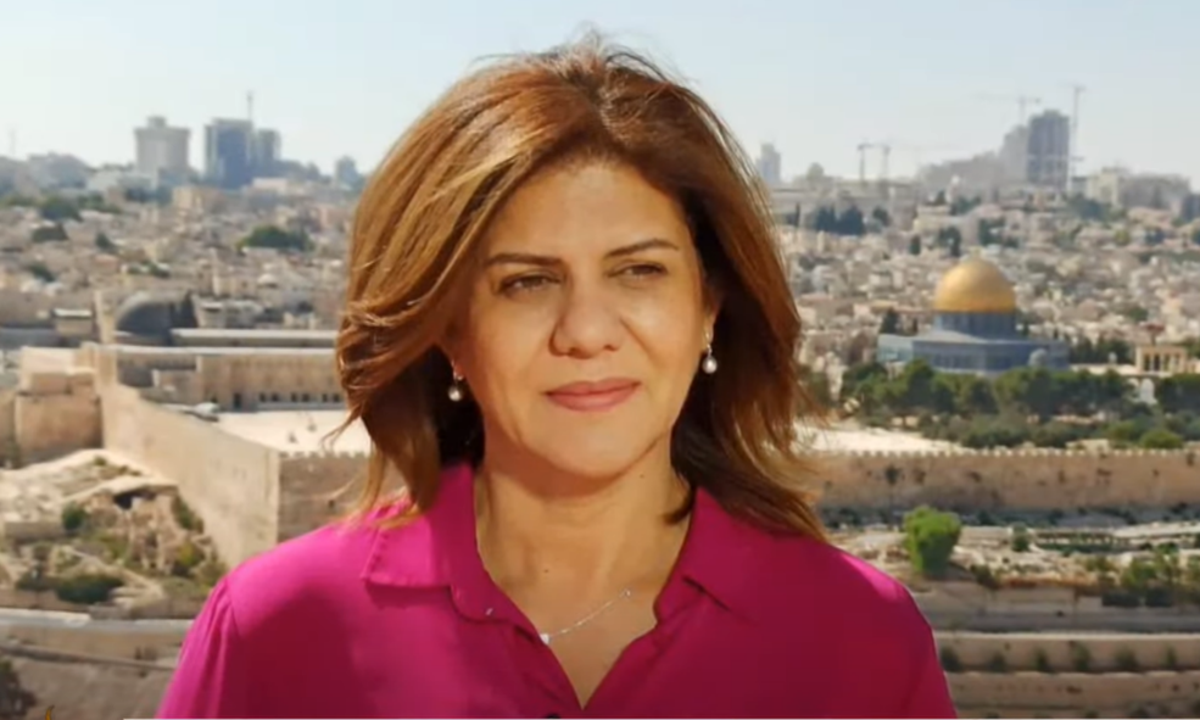 Veteran journalist Shireen Abu Akleh was shot and killed while reporting on an Israeli army raid in the Israeli-occupied West Bank for Al Jazeera, the TV network reported on Wednesday. Al Jazeera says an Israeli force killed Abu Akleh; Israel's government says it believes she may have been hit by Palestinian gunfire.
Abu Akleh, a 51-year-old U.S. citizen, had been covering a military raid on the Jenin refugee camp "when she was shot in the face by a single bullet, despite wearing a press vest," Al Jazeera said. It said the TV correspondent had been "assassinated in cold blood" after she was targeted by the Israeli forces.
Israeli Prime Minister Naftali Bennett issued a statement saying, "According to the information we have gathered, it appears likely that armed Palestinians — who were firing indiscriminately at the time — were responsible for the unfortunate death of the journalist."
Witnesses blame Israel's soldiers for the journalist's death
Al Jazeera producer Ali Samoudi was also shot while covering the raid. From his hospital bed, he told NPR that the TV network's team had arrived where Israeli soldiers were surrounding a Palestinian home in the Israeli-occupied West Bank.
They walked past soldiers who allowed them to proceed, he said. The journalists were carrying camera equipment and wearing blue vests clearly marked with the word "PRESS."
Click here to read more.
SOURCE: NPR, Bill Chapell and Daniel Estrin