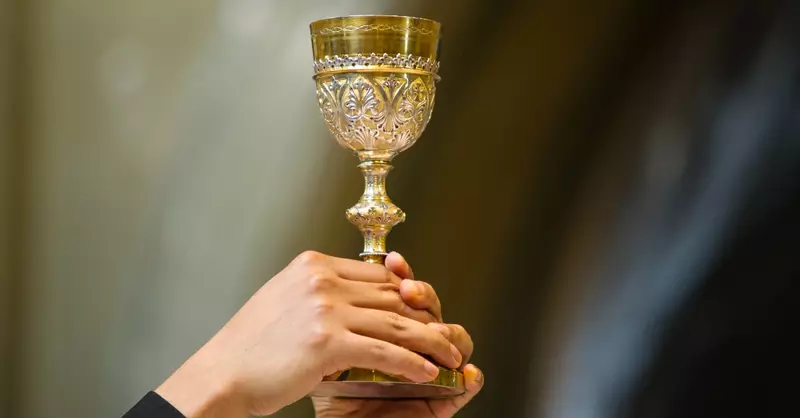 Pop culture is rich with Holy Grail references. Despite its strong ties to Christianity, the grail has remained an object of legend. But whether you associate it more with "Monty Python" or "Indiana Jones," almost everyone has heard of the sacred cup.
As the legend goes, the Holy Grail was used in two significant instances of Jesus' life: He drank out of it at the Last Supper, and later Joseph of Arimathea used it to collect the Savior's blood on the cross. Mythology ascribes all sorts of miraculous events to those who find – and use – the grail. But is any of this true? Let's take a look at where we see a potential "holy grail" in Scripture, and see if we can separate fact from fiction.
Is the Holy Grail Real?
Kind of?
The Last Supper is recorded in Matthew 26, Mark 14, and Luke 22. All three of these passages specifically mention Jesus using a cup:
"Then he took a cup, and when he had given thanks, he gave it to them, saying, 'Drink from it, all of you. This is my blood of the covenant, which is poured out for many for the forgiveness of sins. I tell you, I will not drink from this fruit of the vine from now on until that day when I drink it new with you in my Father's kingdom'" (Matthew 26:27-29).
Click here to read more.
SOURCE: Crosswalk, Bethany Pyle