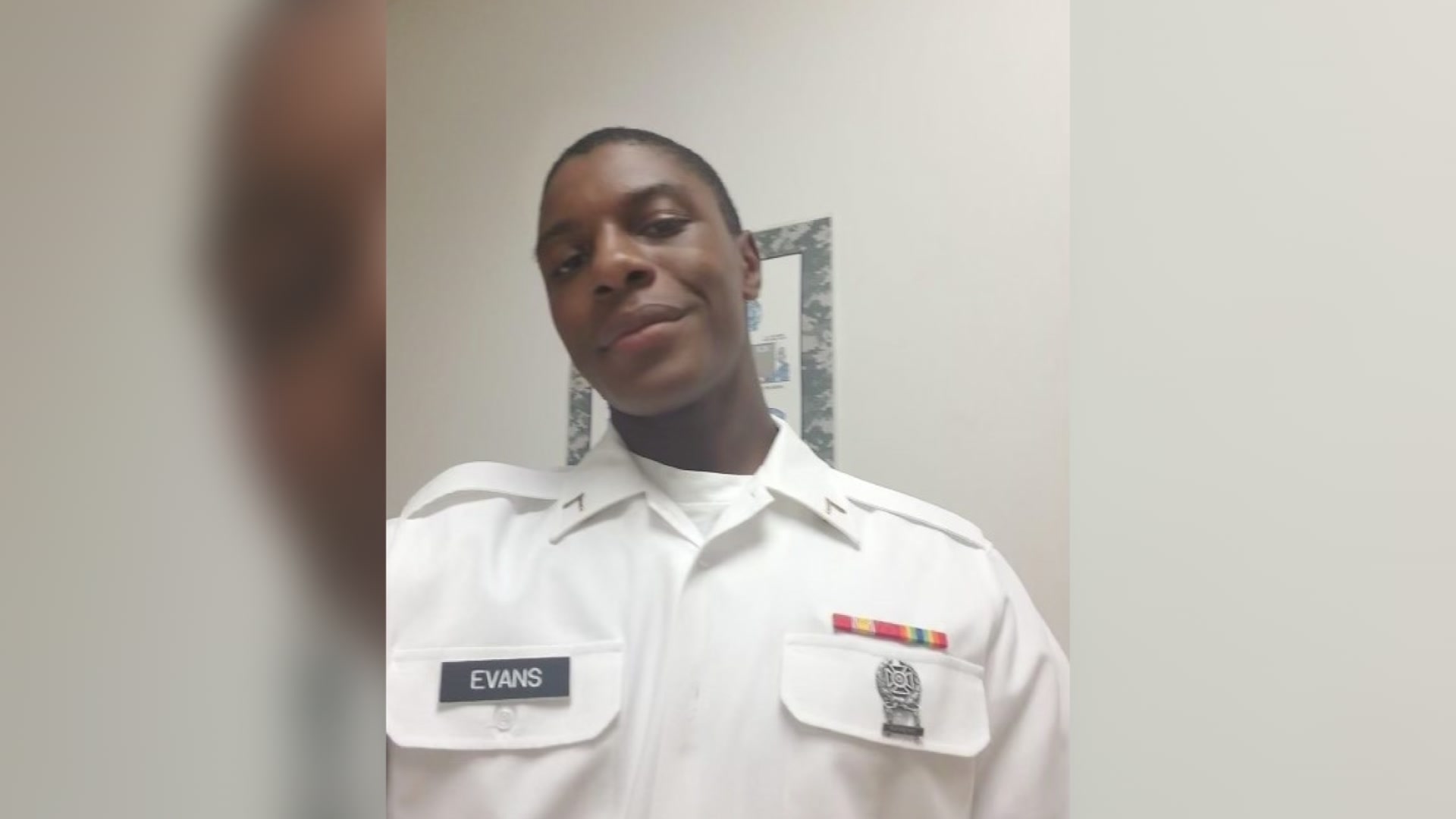 Loved ones paid their respects to a member of the Texas National Guard whose body was recovered near Eagle Pass after a days-long search.
Military officials said Spc. Bishop Evans, 22, of Arlington died after going into the Rio Grande last Friday, April 22 trying to rescue two migrants struggling to swim across. His body was recovered three days later on Monday, April 25.
Services for Evans were held in Arlington on Saturday at the Koinonia Christian Church.
Staff Sergeant Levy Womble served with Evans and said he died a hero.
"Bishop was a great person. He was unique, he was young. He was just going into who he was," Sgt. Womble said.
Evans graduated from Mansfield High School in 2018 and joined the National Guard shortly after. Armand Patino was friends with Evans in high school and recalled their time in the NJROTC.
"He was always just so joyful to be around," Patino said. "Every time we were in formation and we have a serious face, keep our bearing, he would look around, he says, 'You look a bit stressed out.' Put his hand in his pocket, pull out some jolly ranchers and say, 'Here, have some candy.'"
Click here to read more.
SOURCE: NBC DFW, Lili Zheng