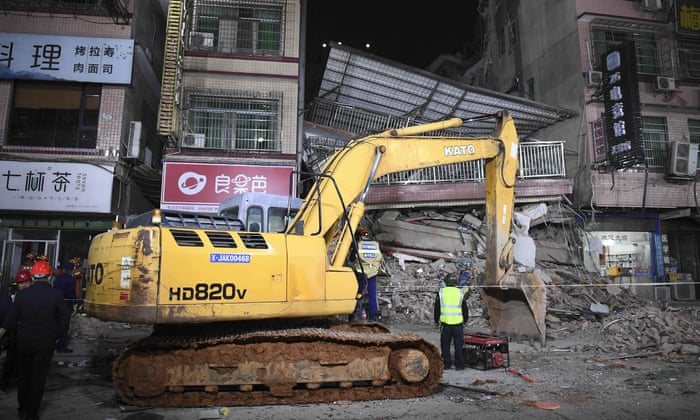 At least 23 people were trapped under a building that collapsed in central China, officials said, as rescuers pulled apart the rubble brick by brick in an effort to reach survivors.
The building, comprising a hotel, apartments and a cinema, caved in on Friday afternoon in Changsha city, Hunan province, leaving a gaping hole in a densely built street front.
Another 39 people were uncontactable after the incident, the mayor of Changsha said.
It was not clear if authorities believed the people who could not be contacted were also under the rubble.
"The situation of the missing persons is being further assessed," Mayor Zheng Jianxin said.
Click here to read more.
SOURCE: The Guardian, AFP