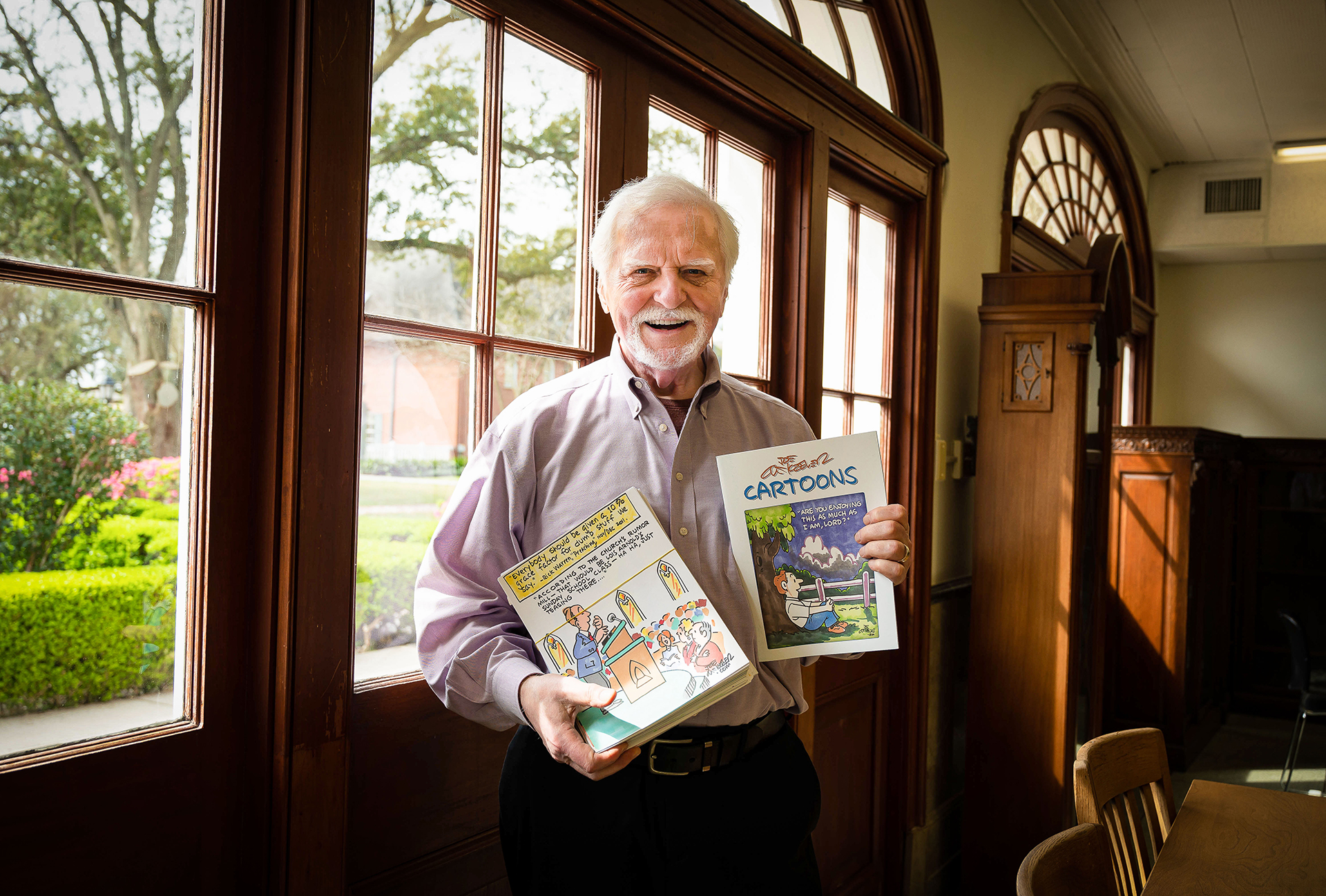 Joe McKeever, a well-known Baptist minister famous for drawing cartoons and caricatures for Baptist publications, has announced his intention to donate his entire archive of cartoons and other works to the John T. Christian Library at New Orleans Baptist Theological Seminary (NOBTS).
A two-time graduate of NOBTS, McKeever, 82, will be donating his entire archive featuring thousands of cartoons and caricatures as well as many sermons, articles and posts from his extended ministry career of more than 50 years.
When the idea came up about donating all of his "papers," to a particular location, McKeever told Baptist Press "if New Orleans was interested in having them, that would be the appropriate place for them to be."
Mark Hagelman, director of development for NOBTS, told Baptist Press, "the highest compliment we can receive ever is when Alumni give back to the seminary."
"Joe has been gifted in the medium of cartooning, and it's just one of the ways he has communicated the Gospel and just one of the ways he has contributed to New Orleans."
Click here to read more.
SOURCE: Church Leaders, Timothy Cockes