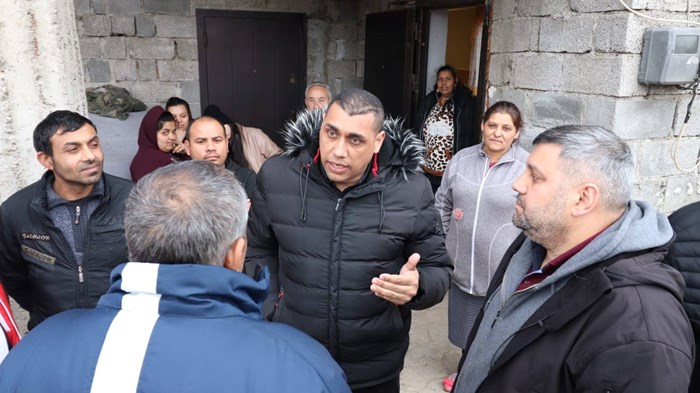 The first call woke Marek Olah up at midnight—it was his brother, telling him to prepare the church's community center because he was picking up Ukrainian refugees from the border. Olah began making calls, and people showed up to search for blankets and mattresses before the bus of 60 people arrived.
"I was very surprised and touched," said Olah, pastor of the Apostolic Church Sabinov, a Roma congregation of around 300 people in eastern Slovakia. "After COVID, we were all a little … well, this situation with Ukraine woke us up."
Members of his church "have been very hospitable and compassionate, even crying with people. Teenagers are buying food, women are praying with people, one man used his savings to buy jackets for everyone."
Another Roma Apostolic church in Pavlovce nad Uhom, Slovakia, just 20 kilometers from the Ukrainian border, had been quickly overwhelmed by refugees. Pastor Marek Gombar asked Olah's church for help. Other churches sent food and clothing.
Eventually, this led to an informal network of 11 Roma and non-Roma churches from Slovakia, Czech Republic, and England coming together to serve the refugees. Together, they purchased a building in a town near Gombar's church for a storage area, housing, and in the future, another church.
Click here to read more.
Source: Christianity Today