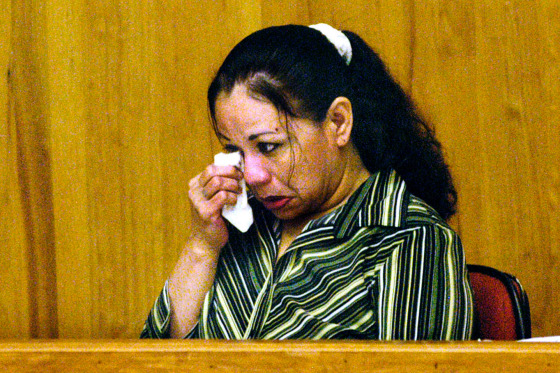 Texas' highest criminal court on Monday delayed the execution of Melissa Lucio, the only Latina on the state's death row, who was set to die Wednesday.
The decision from the Texas Court of Criminal Appeals came as the state's Board of Pardons and Paroles was also poised to recommend to Gov. Greg Abbott whether to stay Lucio's execution. A lower court can now review Lucio's claims that her execution should be stopped based on new evidence that would clear her in the death of her 2-year-old daughter.
"I thank God for my life," Lucio, 53, said in a statement issued by her lawyers.
She is one of six women on death row in the state and was set to die by lethal injection; the last time Texas executed a woman was in 2014.
Lucio was sentenced to death 14 years ago in a capital murder case involving her daughter, Mariah. Prosecutors said at her trial that Lucio physically abused the toddler and that Mariah had bruises on her body, signs of a head injury, and an untreated broken arm when she died in February 2007.
Click here to read more.
SOURCE: NBC News, Minyvonne Burke and Erik Ortiz