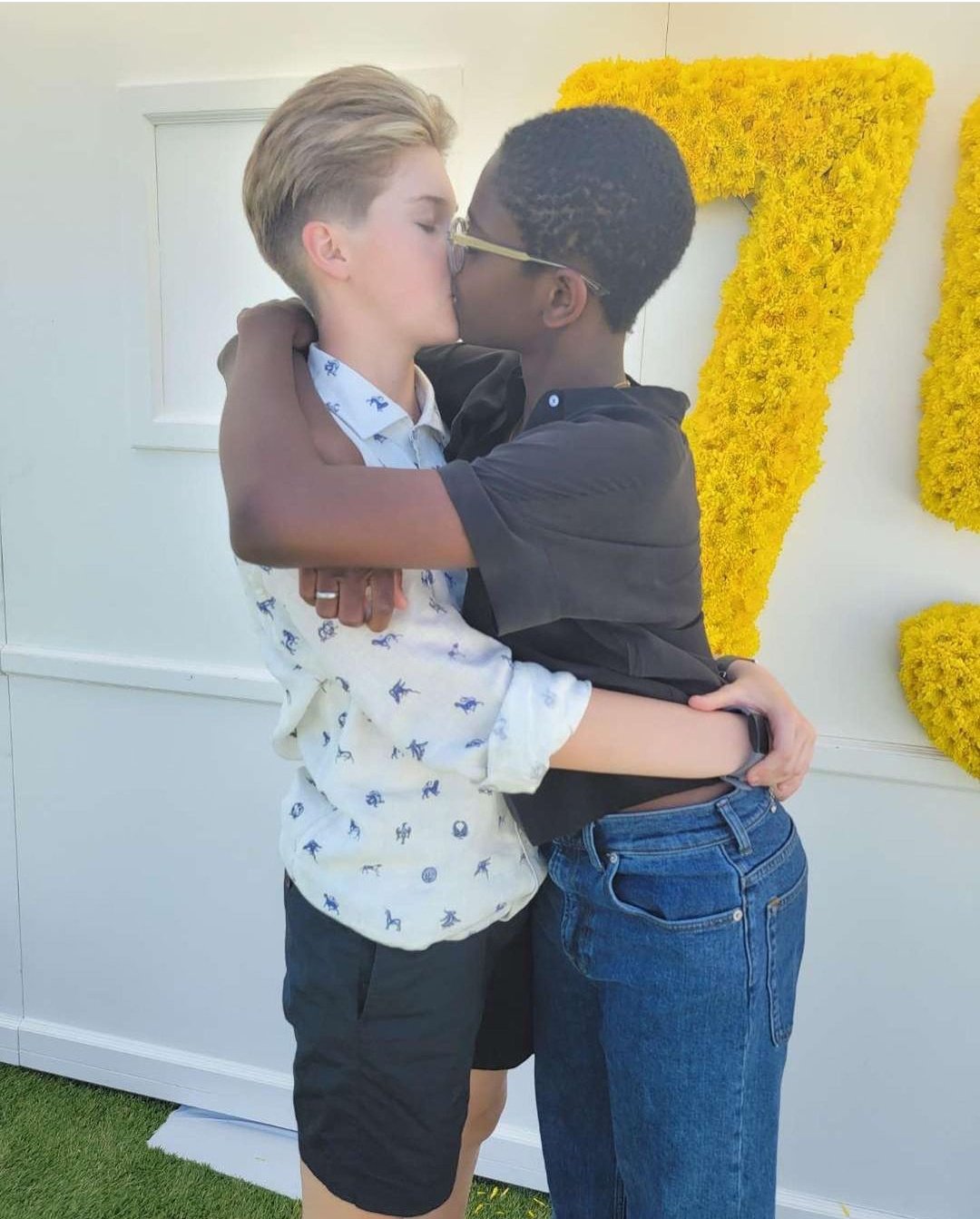 The judgmental world of social media can't stop talking about Dwyane Wade's daughter Zaya Wade openly kissing her boyfriend as seen through posted pics.
The Wades shared highlights from their Easter celebration through a series of photos posted by Zaya and Gabrielle Union, Zaya's stepmom. The two are close. Union helped Dwyane come to terms with Zaya, who was born a male, wanting to transition to living as a female.
But social media is debating over the intimate photos Zaya posted with her boyfriend, who attended the Wade's Easter festivities.
Union was the first to share a family photo showing her and Dwyane smiling proudly next to their three kids and two plus-ones.
Dwyane's eldest son Zaire, 20, was seen cuddling alongside his girlfriend while Zaya, 14, did the same with her boyfriend. Little Kaavia James held onto Daddy Dwyane while beaming from ear to ear.
Zaya followed up Gabrielle's post with her own praising how she spent her Easter surrounded by love.
The Wades are well aware of all the public scrutiny surrounding Zaya's sexuality. There continues to be great debate around Dwyane allowing his daughter to transition so young. Zaya posting affectionate photos with her partner further ignited the public to pass judgment.
Andrew Caldwell, a.k.a. "Mr. Delivert," was the first on Instagram to pass judgment on the Wades' parenting style.
"I don't care about preferences," Caldwell wrote. "But I do know if your daughter was 14 you wouldn't be pleased with her taking pictures of herself kissing her boyfriend at 14."
Click here to read more.
Source: Black Enterprise