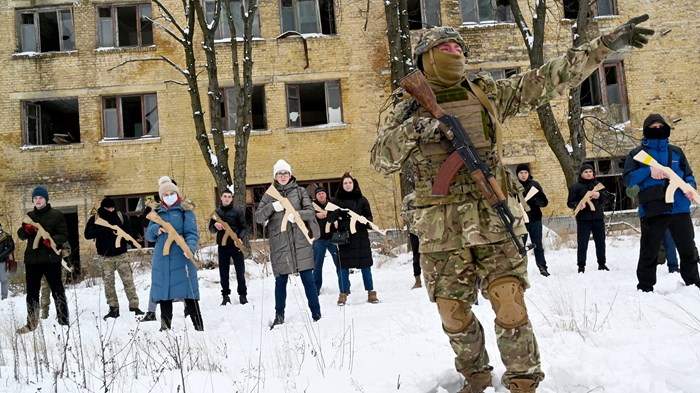 Ukrainian Baptists were once practical pacifists.
Now locked in a vicious war of survival with invading Russian forces, many are on the front lines of battle. Leading voices call for NATO to enforce a no-fly zone. Pastors pray for soldiers; churches offer bread.
What happened?
It is not as straightforward as simple self-defense. But neither was their nonviolence, practiced by most Slavic evangelicals, a clear convictional principle. Forged in the fires of the Soviet Union, the then-second-largest Baptist community in the world developed along a very different path from their denominational brethren in the United States.
Just ask Roman Rakhuba, who was raised Baptist.
"I never would have called myself a Mennonite," said the head of the Association of Mennonite Brethren Churches of Ukraine (AMBCU). "Later I discovered I was following their principles all along."
Click here to read more.
Source: Christianity Today