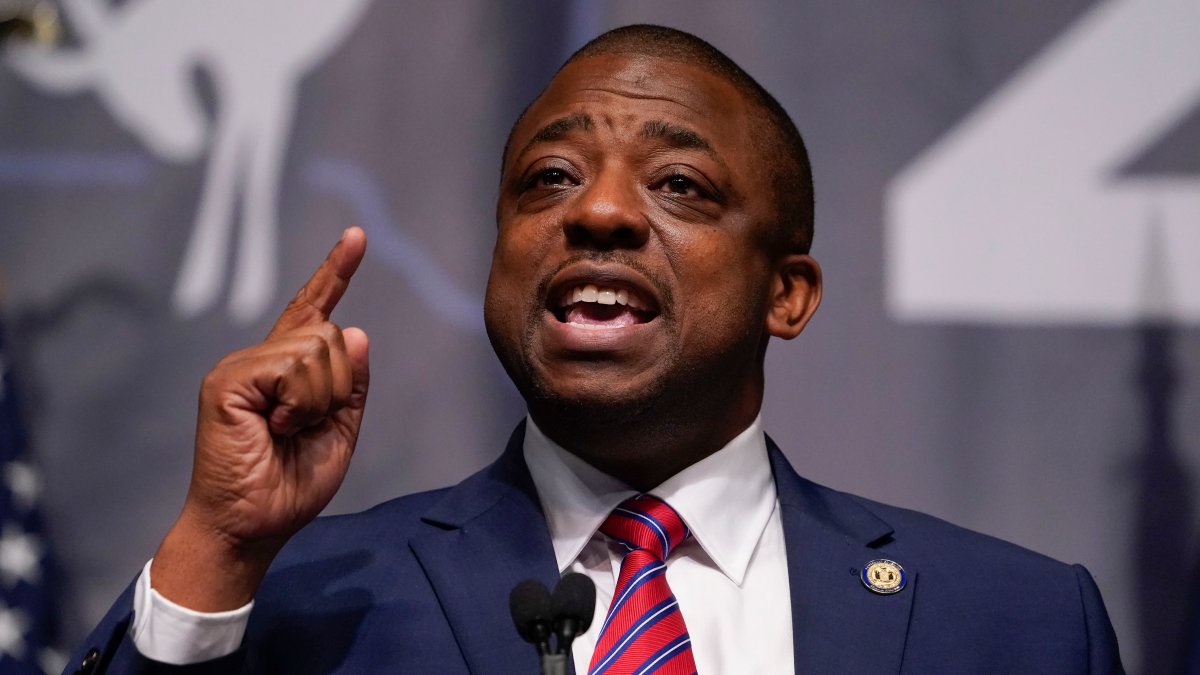 New York Lt. Gov. Brian Benjamin resigned Tuesday after he was arrested on charges related to a campaign finance fraud investigation, officials said.
Gov. Kathy Hochul said Benjamin's resignation was effective immediately.
"While the legal process plays out, it is clear to both of us that he cannot continue to serve as Lieutenant Governor," she said in a statement. "New Yorkers deserve absolute confidence in their government, and I will continue working every day to deliver for them."
Hours earlier, the Justice Department said Benjamin surrendered to authorities and appeared before a federal judge in New York City.
"After today's charges, Brian will resign his duties as Lieutenant Governor and suspend his campaign.  He will focus his energies on explaining in court why his actions were laudable — not criminal," James D. Gatta and William J. Harrington, attorneys for Benjamin, said in a statement Tuesday evening.
"He looks forward to when this case is finished so he can rededicate himself to public service," they said.
Benjamin's arrest followed reports that Manhattan federal prosecutors and the FBI were investigating whether he knowingly engaged in a campaign finance fraud scheme. They were also looking into whether Benjamin, in exchange, helped distribute state money to contributors and their projects.
Click here to read more.
SOURCE: NBC News, Jonathan Dienst, Minyvonne Burke and Tim Stelloh