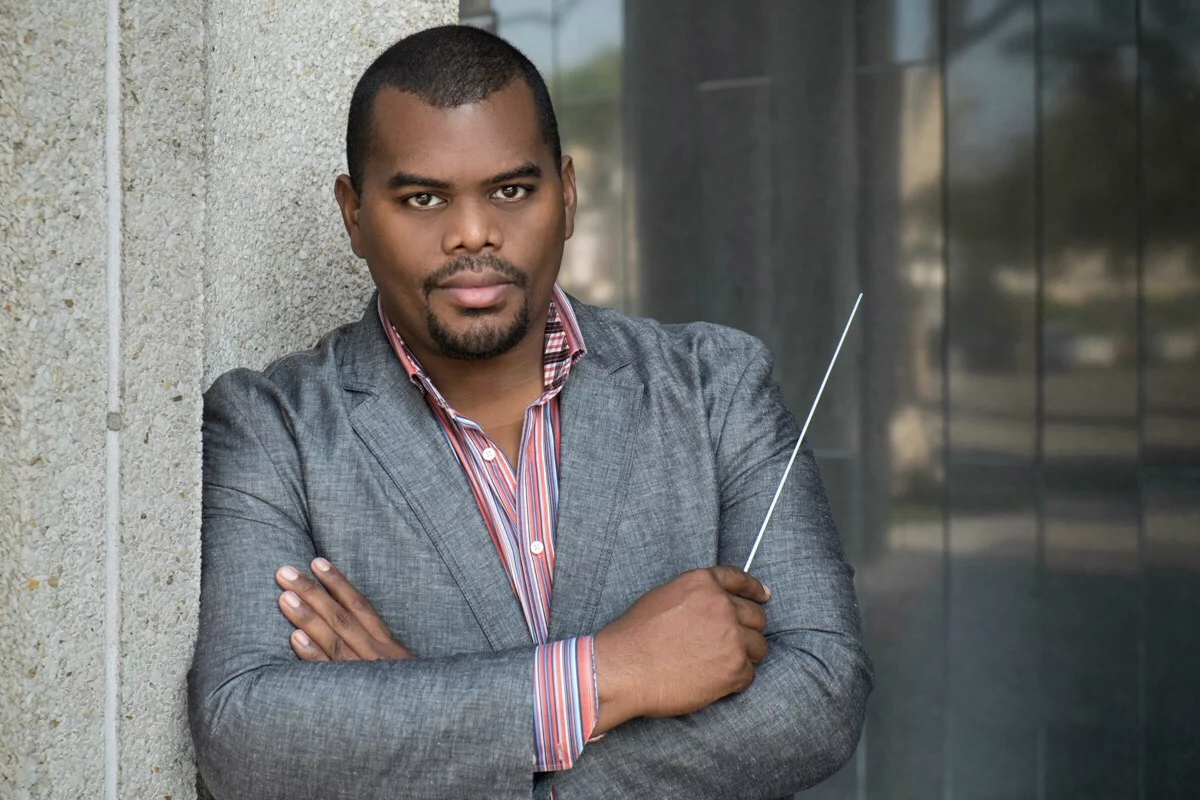 Anthony Parnther was on a mission. When chatting via Zoom in late March, the conductor and bassoonist was calling in from a hotel room in Kansas City. "I actually came up here to buy a very specific contrabassoon, which is sitting right over there," he said, pointing to the cumbersome woodwind behind him. "I grabbed it this morning and I'll be heading back to L.A. with it now." As soon as he returned, Parnther would play the instrument on the score for the highly anticipated Disney+ series Obi-Wan Kenobi (premiering May 27).
The contrabassoon seems especially fitting: It looks like a Star Wars weapon, and its tone is as deep and otherworldly as Jabba the Hutt's voice.
"I think it was played in the cantina band [from 1977'S Star Wars]," Parnther said, without missing a beat. "That's a rather bassoon-y looking instrument."
Few people know the music of Star Wars as intimately as Parnther. He played bassoon on the scores for Episode IX – The Rise of Skywalker (by John Williams), Rogue One (by Michael Giacchino), and Solo (by John Powell); and conducted Ludwig Göransson's score for the hit Disney+ series The Mandalorian, as well as the music for the follow-up, The Book of Boba Fett.
"I've had quite an affiliation with Star Wars," says Parnther, who adds he had been "obsessed" with the films growing up in Lynchburg, Virginia, in the 80s and 90s. The first-generation American son of a Jamaican father and a Samoan mother, Parnther would go on to study music and Northwestern and Yale, eventually ending up in Los Angeles, where he has led parallel musical lives. In addition to playing on or conducting numerous film scores (including Tenet and this year's Turning Red), he has served for years as the cover conductor for the L.A. Philharmonic and the Hollywood Bowl.
Click here to read more.
SOURCE: The Hollywood Reporter, Julian Sancton