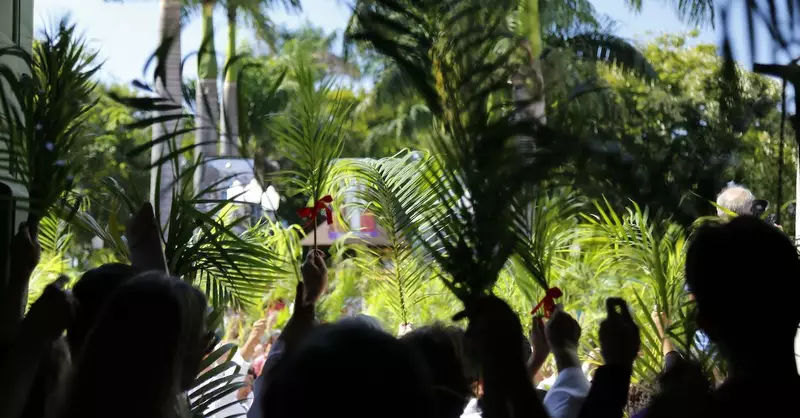 Many churches celebrate Palm Sunday, which is always the Sunday before Easter (April 17). Palm Sunday is the first day of the Holy Week and celebrates the arrival of Jesus into Jerusalem for Passover. Maybe your church has children waving palm branches to help them connect to the story. But while this is a triumphal entry, it is Jesus' first step toward His death.
When Is Palm Sunday in 2022?
Palm Sunday will be on April 10, 2022.
This year Palm Sunday will fall on April 10, with Easter a week later on April 17. Palm Sunday is a moveable Christian holiday based upon the date of Easter – which is always the first Sunday after the first full moon after March 21 – the spring vernal equinox.
Matthew 21:4 tells us: "This took place to fulfill what was spoken by the prophet, saying, "Say to the daughter of Zion, 'Behold, your king is coming to you, humble, and mounted on a donkey, and on a colt, the foal of a beast of burden.'"  *The prophecy is cited from Zechariah 9:9 and Isaiah 62:11.
Click here to read more.
SOURCE: Crosswalk, Liz Auld