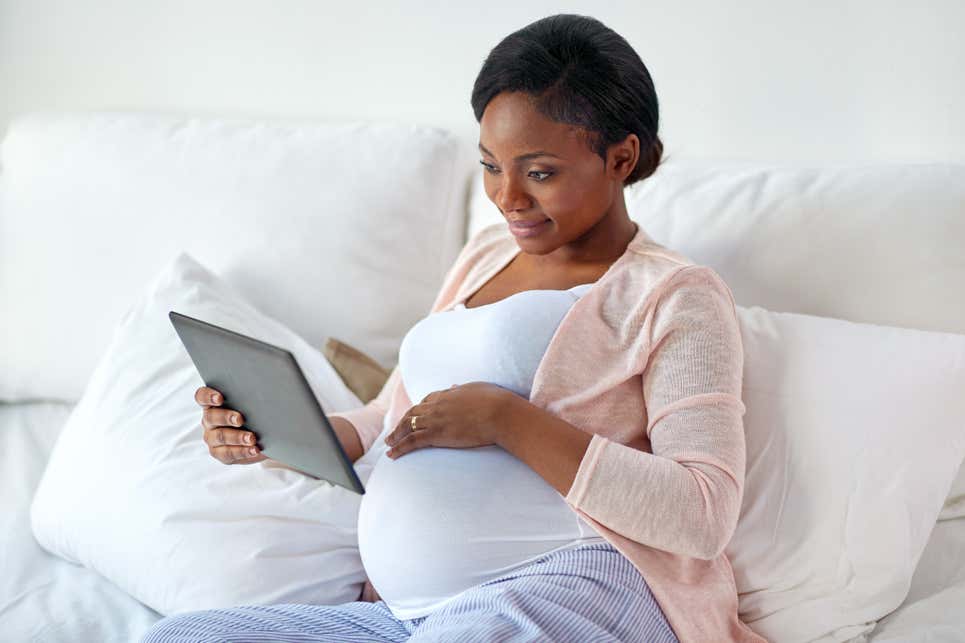 Pregnancy is an exciting time for expectant parents, but it can also be lonely, confusing and scary. For Black expectant parents, the nine months they spend waiting for their baby can be filled with even more anxiety. According to the CDC, Black women are three times more likely to die from pregnancy-related issues than white women. But a new app is hoping to help make pregnancy a lot less scary and a lot more exciting for Black moms. Spora Mommas is a virtual program designed to help moms of color navigate their pregnancy journey with confidence. From creating a birth plan to learning about postpartum wellness, Spora Mommas is with their moms every step of the way.
Founder Dan Miller got the idea after seeing the negative experiences Black women who are close to him, his mother and grandmother, had with the healthcare system up close. "Towards the end of 2019, I was thinking about my own lived experience in terms of my loved ones, and I kept coming back to inequities and disparities that exist in healthcare," he said. "I was looking back at the challenges my mother had in carrying the oldest of my two younger brothers. And because I was around 10 at the time, I had no idea that these things were impacting her at all. It wasn't until I was telling her about [Spora], that she opened up and told me about a lot of the difficulties she had."
Through his research, Miller says he learned that nearly 60 percent of maternal mortality and morbidity cases are preventable. He knew he wanted to be a part of the solution, so he put together a team to develop what would become the Spora Mommas curriculum."It got me thinking broadly about so many influential women in my life. And hearing the story about my mom's pregnancy really moved me to try to unpack ways we can support women of color through pregnancy to do what we can to decrease [racial] inequities and disparities and maternal mortality and morbidity more specifically," he said.
Click here to read more.
SOURCE: The Root, Angela Johnson