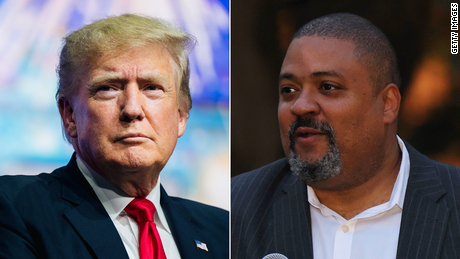 The Manhattan district attorney said Thursday the criminal investigation into former President Donald Trump and his company is continuing with prosecutors reviewing new evidence, dismissing speculation that the case was closed following the high-profile departure of two senior prosecutors.
"We are every day following up on new evidence that we've secured," Alvin Bragg Jr. told CNN in an interview. "Investigations are not linear so we are following the leads in front of us. That's what we're doing. … The investigation is very much ongoing."
The comments from Bragg, a former federal prosecutor and assistant New York attorney general, are aimed at ending speculation that he has shut down the long-running investigation and comes six weeks after the prosecutors departed and Trump's lawyers all but declared victory.
Bragg said he wanted the public to understand that he's restrained from discussing "the meat" of the investigation but he said when it's over he will inform the public about his conclusion — whether it's an indictment or closing the case without charges.
Bragg wouldn't place a timeline on the case saying investigations are not "linear."
Click here to read more.
SOURCE: CNN, Kara Scannell