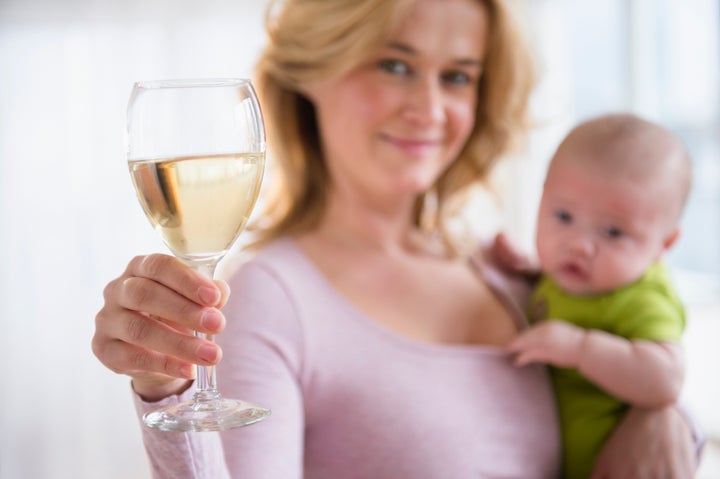 Drinking culture has given rise to a toxic 'mommy needs wine' mentality that makes it 'acceptable' for 'white, middle-class mothers' to reach for the booze at the end of a day but judges women of color who do the same, an author claims.
Psychotherapist Veronica Valli, who lives in the US, argues a normalization of binge drinking has led to women being 'culturally conditioned' into thinking there is 'nothing wrong with rewarding themselves with a drink' after they have 'survived' another day of parenthood.
She notes that the idea has been embraced by pop culture. Social media is full of slogans like 'kids happen, wine helps', while parents can buy baby clothes with messages like: 'I'm the reason mommy needs wine'.
However Valli, who is sober, argues that while white 'drunk mommies' are perceived as 'harmless', women of color are more likely to be judged and reported to social services.
'Cute memes and jokes about drunk mommies are seen as harmless fun when it's a middle-class white mom,' Valli writes in her new book Soberful.
'But how would a mother of color be perceived? Would a drunk mom of color in charge of her kids be seen the same way? How would she be judged?
'The idea that "Mommy needs wine" is something that is unquestioned for middle- and upper-class white women. Women of color and working-class women would not be afforded the same luxury.'
Click here to read more.
SOURCE: Daily Mail, Stephanie Linning