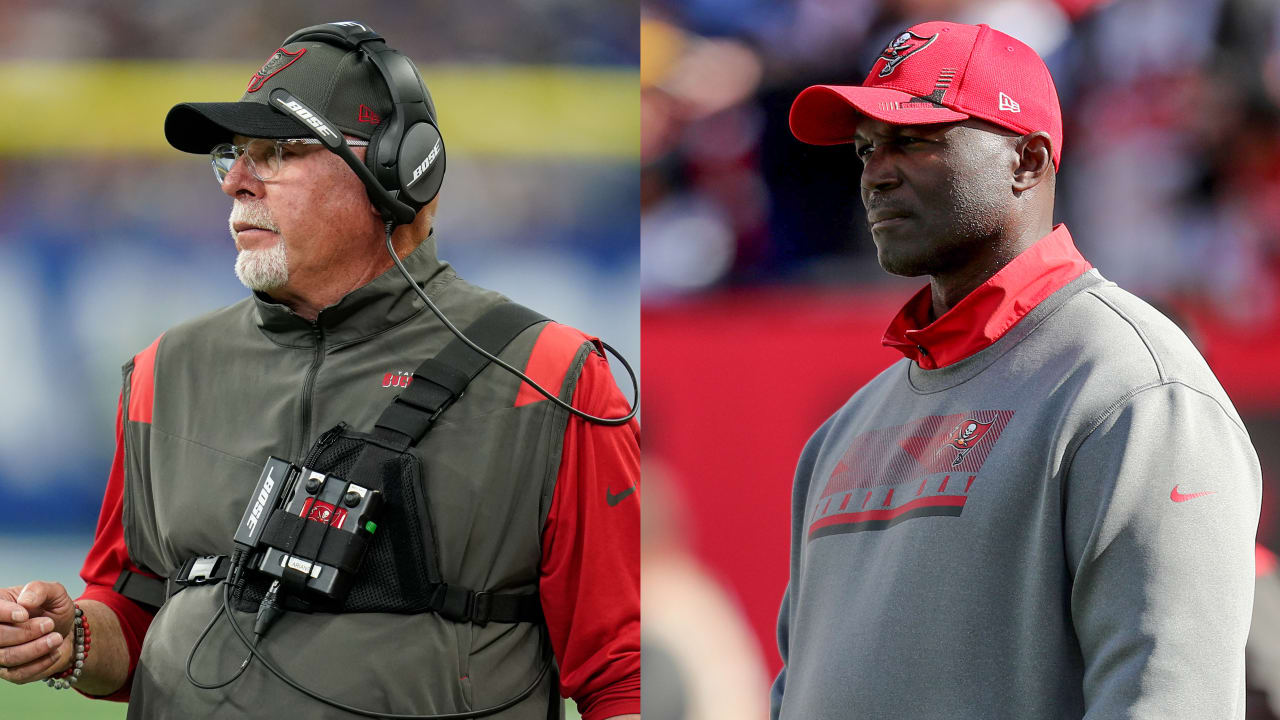 Bruce Arians is stepping down after three seasons as the Tampa Bay Buccaneers' head coach and moving into a front-office role with the organization, the team announced Wednesday night.
Tampa Bay defensive coordinator Todd Bowles will replace Arians as head coach. A league source told ESPN's Adam Schefter that the Bucs finalized a new, five-year head-coaching contract with Bowles earlier Wednesday.
Arians told ESPN he doesn't see the change as a retirement.
"No, moving to the front office," he said in a text message. "I'm still working."
Arians played a key role in evaluating draft prospects, and a move to the front office ensures that will continue. His new job title will be senior football consultant.
Despite multiple health scares throughout his career, Arians, 69, said this move was in no way motivated by his health. Arians and the Buccaneers had been working on a succession plan over the past several weeks, and Arians informed players and members of his coaching staff of the news before the team's announcement.
Arians went 31-18 (.633) in three campaigns with Tampa Bay, the highest win percentage of any coach in Buccaneers history, and led the team to victory in Super Bowl LV following the 2020 season. He won five playoff games with the Bucs; the previous Tampa Bay coaches won six combined.
Click here to read more.
SOURCE: ESPN, Jenna Laine