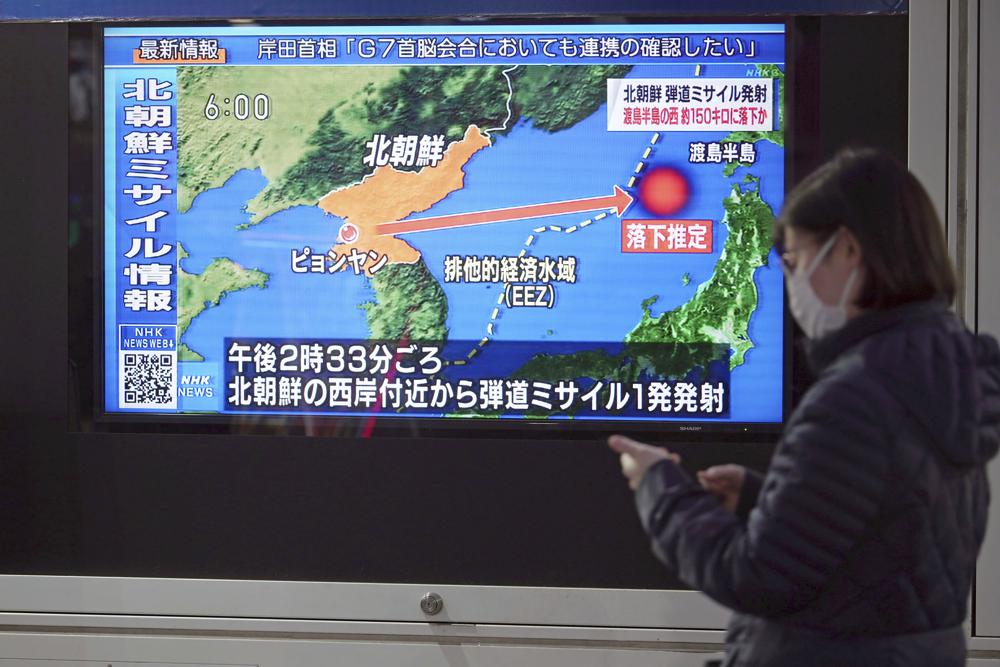 TOKYO — North Korea fired its new monster missile Thursday, its most powerful intercontinental ballistic missile to date and one capable of reaching the East Coast of the United States — ratcheting up tensions amid stalled nuclear negotiations.
It is Pyongyang's first ICBM test since 2017. Although North Korea has conducted a series of short- and intermediate-range tests in recent months in line with a weapons development schedule, an ICBM test was considered a red line by many countries monitoring its actions.
Now, with the world focused on Russia's invasion of Ukraine, Pyongyang has tested a weapon that would easily reach the U.S. East Coast, experts say. The new Hwasong-17 travels farther than any ICBM that North Korea has tested so far, and is believed to be the world's largest mobile ICBM designed to carry multiple nuclear warheads.
The launch drew a strong condemnation from the White House, which called it a "brazen violation" of multiple U.N. Security Council resolutions. U.S. Secretary of State Antony Blinken spoke with his Japanese and South Korean counterparts Thursday and agreed to coordinate on a response, including potential new sanctions, according to the Japanese and South Korean governments.
The U.S., Japanese and South Korean ambassadors to the United Nations met following the launch and called for a U.N. Security Council meeting to address the escalating situation.
Click here to read more.
Source: MSN