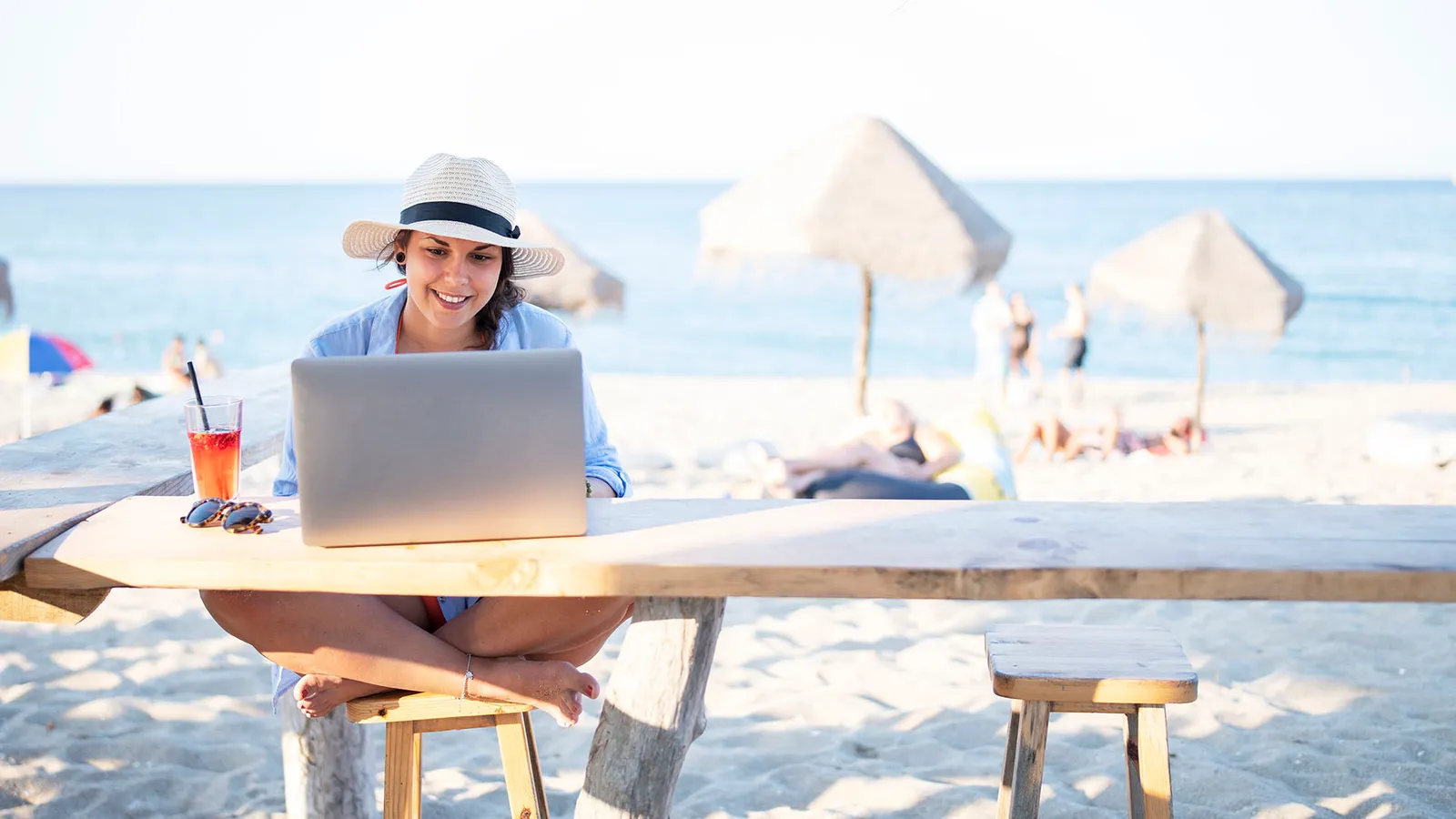 We've been taught to keep work and play apart. Yet more of us are still taking workcations, years into the pandemic – and reaping the benefits. The trend could be here to stay.
"After working from home for over a year, I needed a change in atmosphere," says Vedika Bhaia, a Kolkata-based marketing entrepreneur and content creator. Last summer, she and a friend went on a 15-day backpacking trip through India's Parvati Valley, trekking between hostels, exploring the natural environment and paragliding – all while balancing a full workload on a laptop.
Though she was used to working remotely, Bhaia says the 'work-from-anywhere' mentality created by the pandemic pushed her to take a trip that combined work and leisure. "I knew travelling would do wonders for my mental health and help me overcome the creative block I was having," she says.
Bhaia is not alone; 'workcations' are becoming entrenched in many nations. Workcations combine work and vacation – booking a mountain cabin for a week while working a full-time job remotely, for example – and became popular early in the pandemic, as many knowledge workers fled cramped apartments during lockdowns. Workcations are an evolution of 'bleisure': travel that combines business trips with leisure trips; think of the familiar practice of hanging around a city for an extra weekend after a conference, or tacking on some PTO days while you're away on a business trip.
Click here to read more.
SOURCE: BBC, Bryan Lufkin