Tiger Woods cried.
Woods' 14-year-old daughter, Sam, as she presented him as a member of the World Golf Hall of Fame on Wednesday night at the PGA Tour's sparkling new headquarters, said, "Dad, I inducted you into the Dad Hall of Fame long time ago."
The 46-year-old Woods, joining his daughter on stage, melted into her arms and lost it.
The same Woods who used to sear burn marks into his competitors en route to his record 82 career wins, including 15 major championships, became weak-kneed at the sight of his daughter authoring that marvelously poignant moment.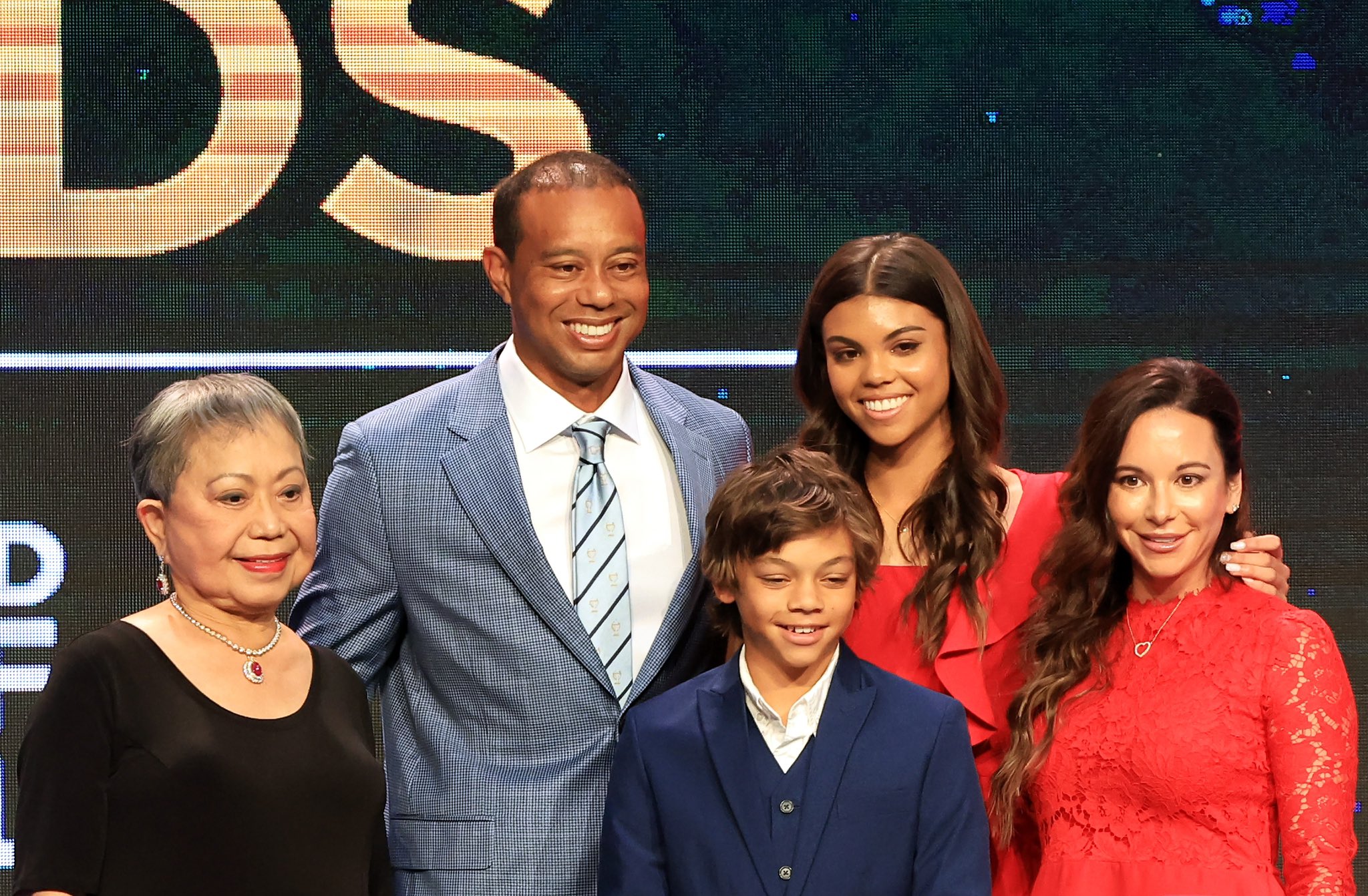 Sam, fittingly dressed in red, was as poised in her speech and presentation as her father used to be while turning out 54-hole leads into wins while donning his Sunday red.
In her speech, she told an amazing story about the day she was born, the same day of the final round of the 2007 U.S. Open at Oakmont, where Angel Cabrera won.
"In 2007, my dad got himself in position to make an 18-foot putt to force a U.S. Open playoff, which he missed by a foot," she recalled. "He then had to rush to the airport, flew from Pittsburgh to Orlando and drove to the Winnie Palmer Hospital. Within five minutes of walking into the hospital room, still wearing his red golf shirt, on June 18th, I was born.
Click here to read more.
SOURCE: New York Post, Mark Cannizzaro