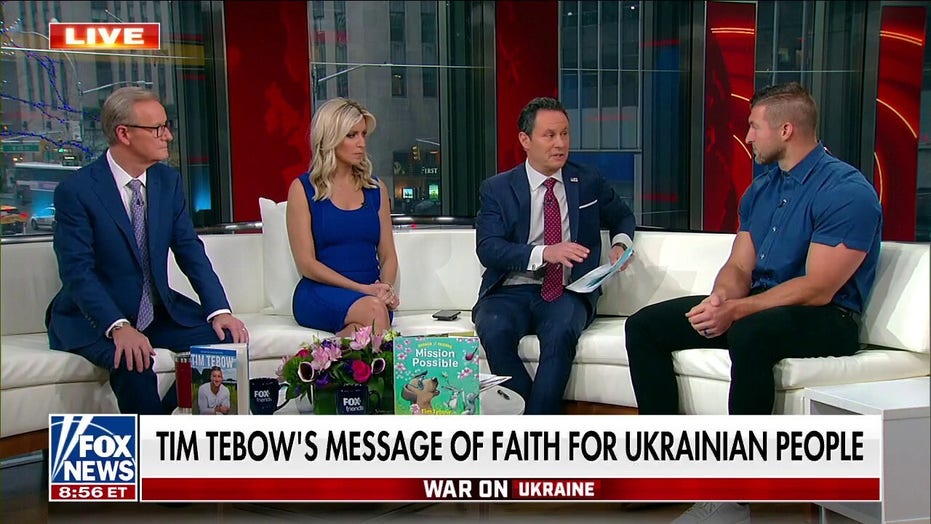 In a revealing telephone interview with Fox News Digital this week, Tim Tebow spoke from the heart: "The world can be a place that can tell you a lot of things — things about money, fame and power. It can tell you about what you need to pursue."
He also said, "That's one of the big reasons I wanted to write 'Mission Possible.' It's to encourage people. It's not titled 'Mission Impossible' — but 'Mission Possible.' I believe that it is possible for every single one of us to have, to truly have, a life that counts. God created each of us to have a unique, awesome purpose, and it's why we're here."
https://video.foxnews.com/v/embed.js?id=6300120919001&w=466&h=263Watch the latest video at foxnews.com
Tebow may be best known for being a two-time national football champion, a Heisman Trophy winner, a first-round NFL draft pick, a former pro baseball player and an ESPN contributor, but today his passion in life is helping other people understand that they're put on this earth by God for a reason.
He created and runs the Tim Tebow Foundation, whose efforts are focused on bringing "faith, hope and love to those needing a brighter day in their darkest hour of need."
Fox News Digital spoke to Tebow this week by phone about some of the topics he cares about most.
Fox News Digital: Many readers are saying they feel a sense of peace while reading your new book — that it's helping them calm down and feel at peace in a busy, often complicated world. You've written other books before, but tell us what motivated you to write this one, "Mission Possible."
Tim Tebow: More than anything, I wanted this book to be encouraging to people, and for each of us to know that we have a mission — that there is purpose for your life, there is significance for your life, and it's something you can accomplish. It's not something that's impossible or a fairy tale — or something that's only for a few. No, I believe that every single person on this earth has a purpose. There's a reason we all exist. There are things we were meant to do.
Click here to read more.
Source: Fox News