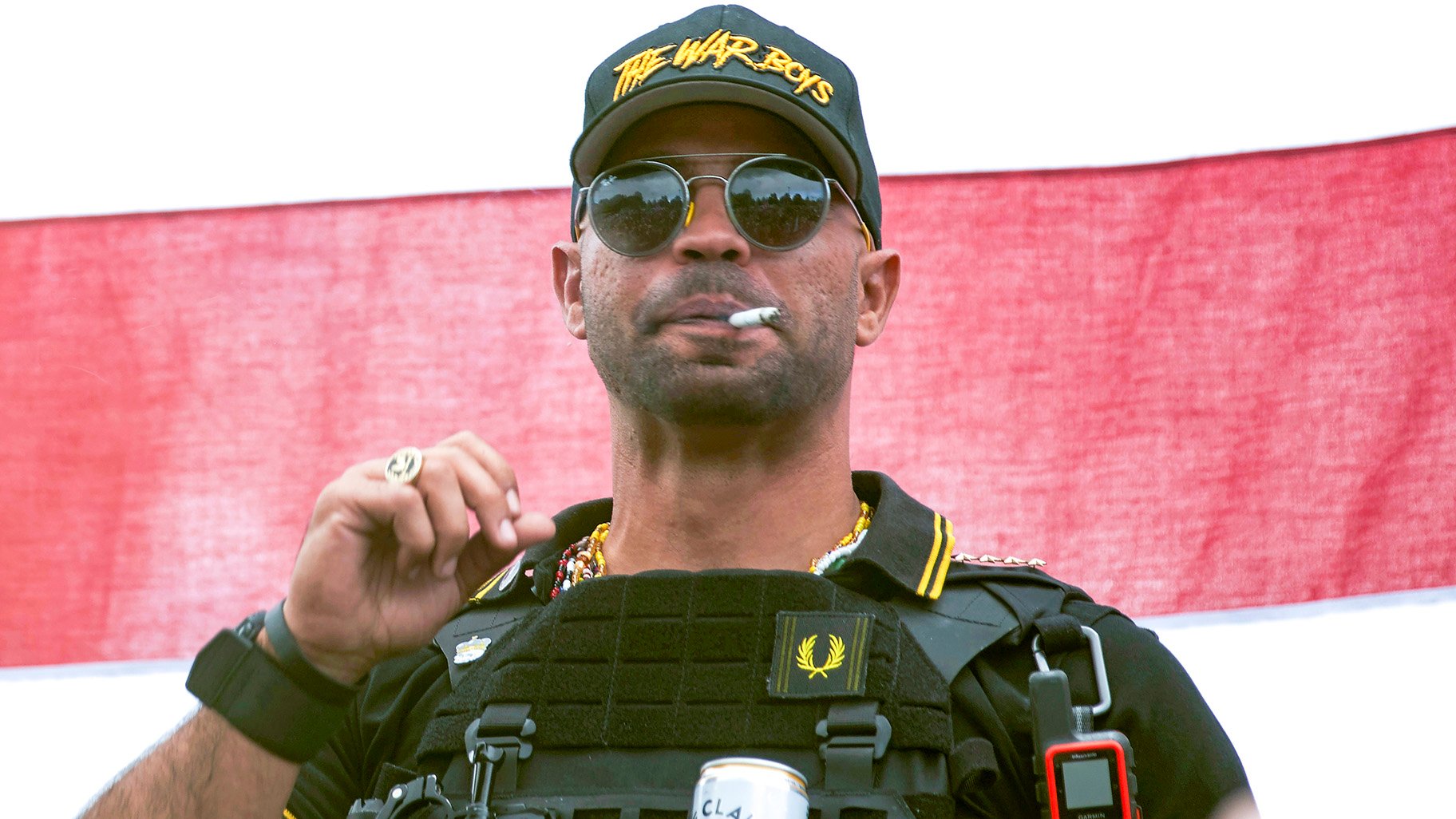 Proud Boys leader Enrique Tarrio has been hit with a conspiracy charge for his alleged role in plotting the US Capitol riot, federal prosecutors said on Tuesday.
The 38-year-old was arrested in Miami, where he lives, for conspiracy and a string of other charges tied to the coordinated attack last year.
Prosecutors allege that Tarrio led the advance planning of the riot and also remained in contact with other members of the far-right Proud Boys group as they breached the Capitol on Jan. 6, 2021.
Tarrio isn't accused of participating in the riot.
He had been ordered to stay out of Washington, DC, after being released from custody the day before for burning a Black Lives Matter flag during a pro-Trump demonstration.
Click here to read more.
SOURCE: New York Post, Emily Crane