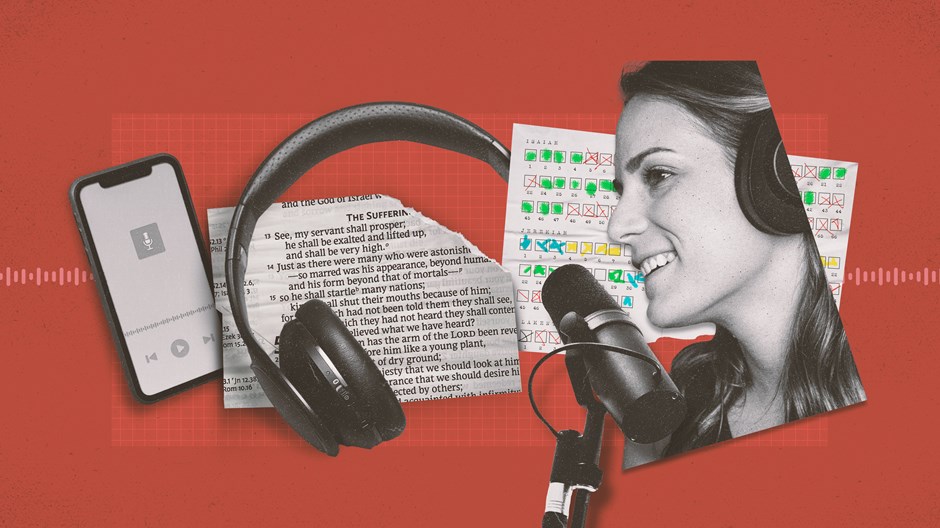 The Bible is the best-selling book of all time, but in a new technological era, podcasts about the Bible are topping charts as well.
Two podcasts geared toward reading the Bible in a year swiped the No. 1 and No. 2 spots on Apple Podcasts January 2022, as Christians restarted their Bible-reading plans.
The Bible in a Year with Father Mike Schmitz has taken the top podcast spot for the past couple Januaries, and The Bible Recap with Tara-Leigh Cobble ranked second this year. But their sustained popularity and the proliferation of Bible podcasts reveal something deeper than an annual resolutions bump.
During the pandemic, when people are reassessing priorities and picking up new rhythms, the podcast platform is offering believers another way to get in the Word and study alongside a community of listeners.
Cobble, who lives in Dallas, is the founder of D-Group, which organizes small group Bible studies focused on discipleship. As a next step in her mission to keep the Bible front and center for Christian discipleship, she started The Bible Recap four years ago.
Click here to read more.
Source: Christianity Today, Ericka Andersen