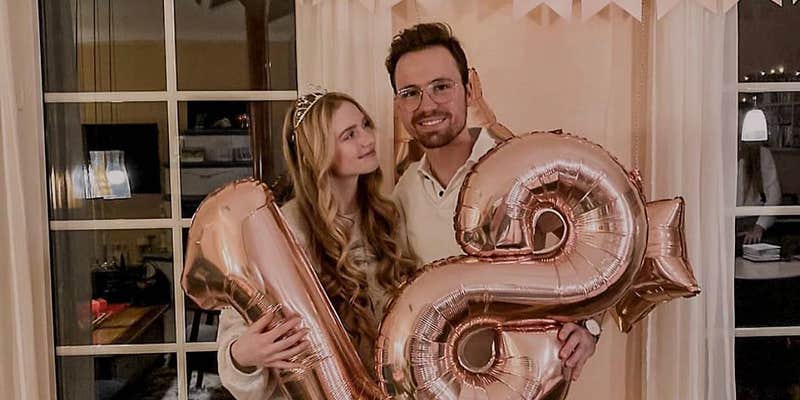 German YouTuber and filmmaker Joshua Wesely announced his now-wife Isabelle's 18th birthday on Nov. 17, 2020. Over a year later, a screenshot of his Instagram birthday post for Isabelle has gone viral following a tweet from @haitiandvorce.
"Finally 18," Wesely wrote in his Instagram post for Isabelle's birthday. "You've been my best friend for four years, you are my girlfriend."
Isabelle is now 19. The Daily Dot could not verify Wesely's age; a Reddit post from u/aspiringcopywrite states that he is 24. (Wesely did not immediately respond to the Daily Dot's request for comment via email.)
User @haitiandvorce tweeted cheekily this week that they were "doing some quick math" after reading Wesely's caption. The implication of Wesely's post seems to be that he and Isabelle began dating when she was 14. The age of consent in Germany is 14.
Wesely is best known for his 2021 film 2025 – The World Enslaved by Virus, which imagined a world after COVID-19 that includes widespread communism and the prohibition of "meetings," traveling, and Christianity. Wesely stars in the film, which he co-produced and co-directed with his brother, Simon.
Click here to read more.
SOURCE: The Daily Dot, Tricia Crimmins