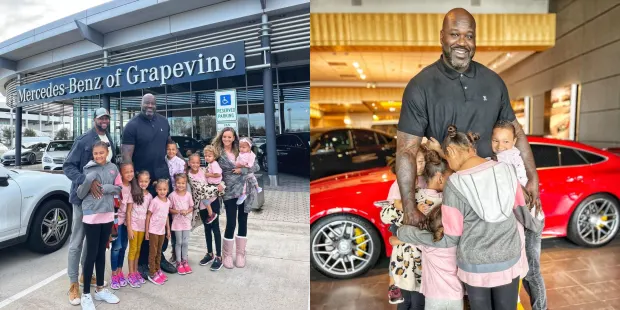 Shaquille O'Neal's generosity knows no bounds. Shaq is one of the wealthiest players in the NBA, having amassed a small fortune during his career in the NBA as a superstar. On top of that, he made a lot of smart business decisions and investments and is reaping the reward for that these days.
Shaquille O'Neal is clearly a very wealthy man. But unlike a lot of wealthy people, Shaq uses his money to give back to the community. O'Neal has been very generous on numerous occasions. When he once bought a bike for a young kid, he explained that every time he leaves the house, he wants to bless someone and help the needy.
View this post on Instagram
His latest endeavor in that vein is truly remarkable. Shaquille O'Neal visited a family of 11 to take them out to dinner. Not only that, but he also bought dinner for another family at the restaurant. After the dinner, he took them to a Mercedes-Benz showroom and bought them a new car.
And as if that was not enough, he spent a lot of time with their children, teaching them about the value of family and love. When he saw that the family also had a damaged mini-van, he took them to a Ford dealership and bought them a new mini-van so that they wouldn't have to struggle with their old one.
Click here to read more.
SOURCE: Fadeaway World, Aaditya Krishnamurthy